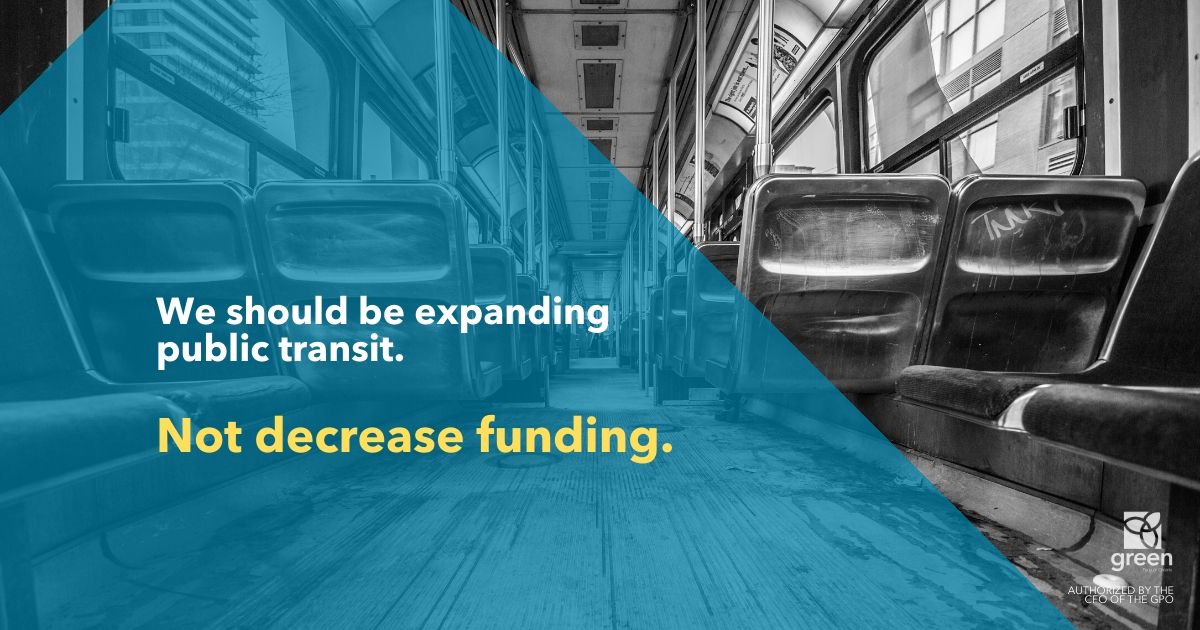 "Ford's transit cuts are punishing GTA commuters, adding hundreds of dollars to their cost of living and making public transit less affordable.
It's not fair that people must pay multiple fares for a single trip, and this was a common sense program to provide some relief.
Ending this discount hurts people who must commute longer distances to the city because they cannot afford to live in Toronto.
Cuts like this were inevitable after the financial watchdog revealed Ford is spending 40% less on transit over the next 5 years compared to the previous government.
This backwards thinking is making public transit less viable at a time when we should be expanding clean, affordable mass transit."