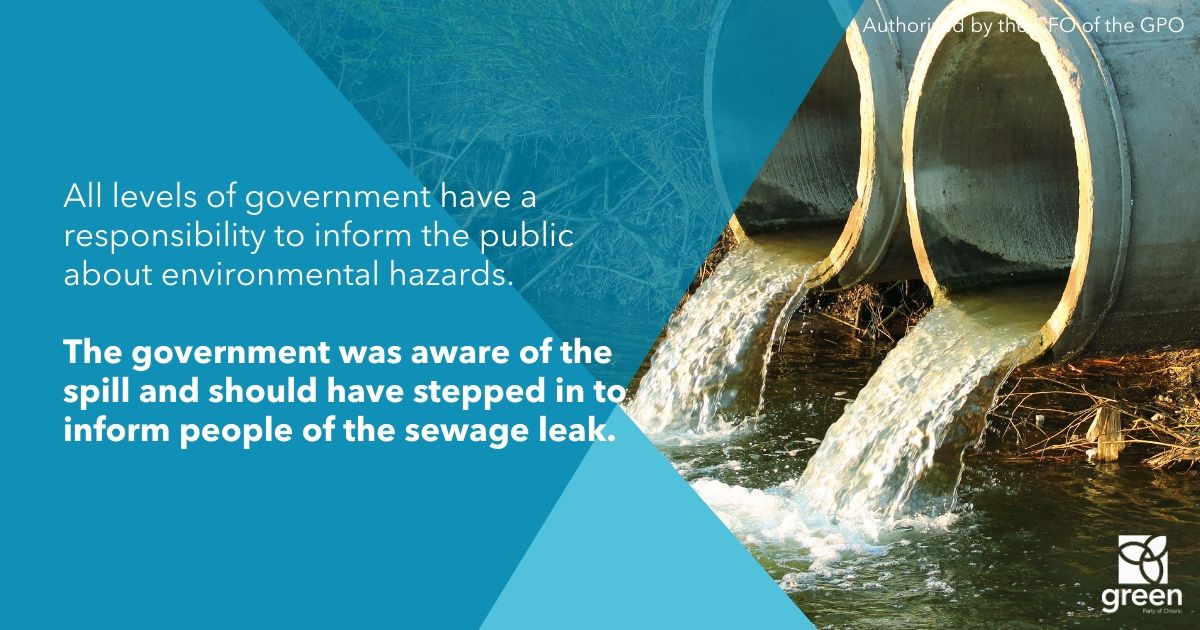 "All levels of government have a responsibility to inform the public about environmental hazards, especially when it affects public health.
It's wrong for the Minister of Environment to deny his responsibility to inform the public.
Hiding a problem does not make it go away.
It is disappointing that City Council felt the possibility of legal repercussions outweighed their duty to notify the public about a serious public health risk.
But the Ford government was aware of the spill and should have stepped in to inform people of the sewage leak when the city was failing to disclose the contamination.
Equally troubling is the moves the Ford government is making to reduce water protections, which the Premier considers red tape.
The province must take action to strengthen protections for water and reporting requirements for environmental and public health concerns."