For more information, please contact
Cecilia Stuart
Pitbull ban has no discernible impact on preventing dog bites
November 21, 2019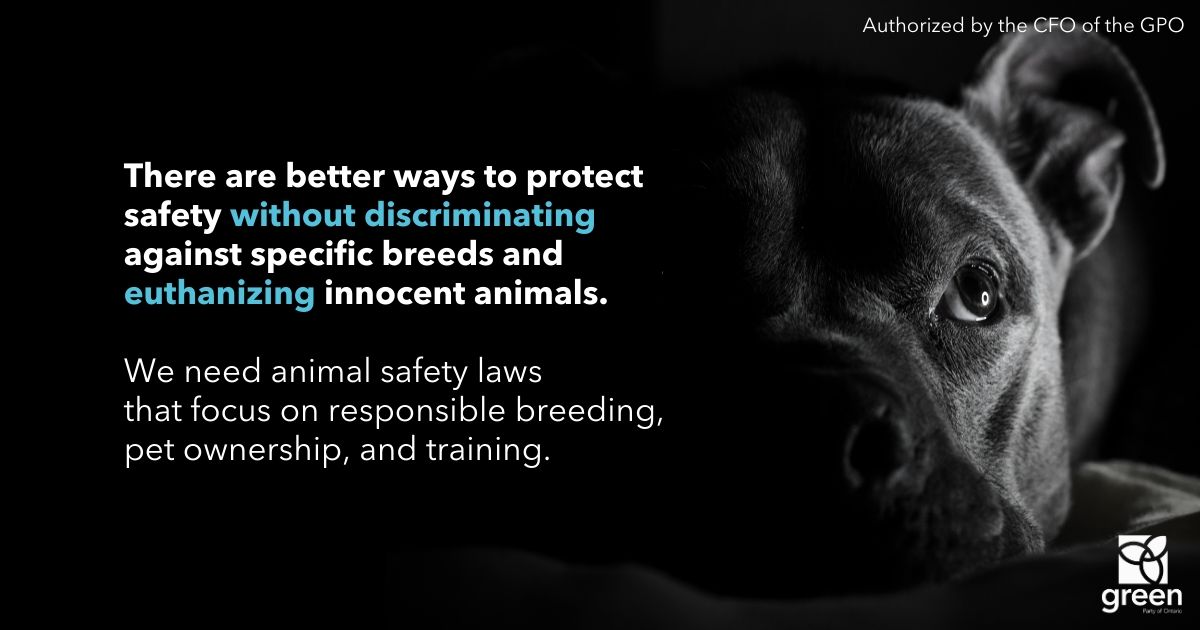 "I am pleased to support this bill because there are better ways to protect safety without discriminating against specific breeds and euthanizing innocent animals," said Schreiner.
The Green Party of Ontario has long opposed breed-specific legislation because the evidence shows it has no discernible impact on preventing dog bites.
Repealing the ban is supported by a cross section of groups including humane societies and the Ontario Veterinary Medical Association.
"Dogs can be dangerous regardless of breed and we need animal safety laws focused on responsible breeding, pet ownership, and training. I stand with the experts and the parties in the legislature who oppose breed-specific legislation," said Schreiner.
Schreiner encouraged the government to do a comprehensive review of alternatives and adopt an approach focused on education and cracking down on irresponsible pet owners.
"I want to help the government get this right – making safety the first priority while replacing this arbitrary and ineffective ban," said Schreiner.
-30-