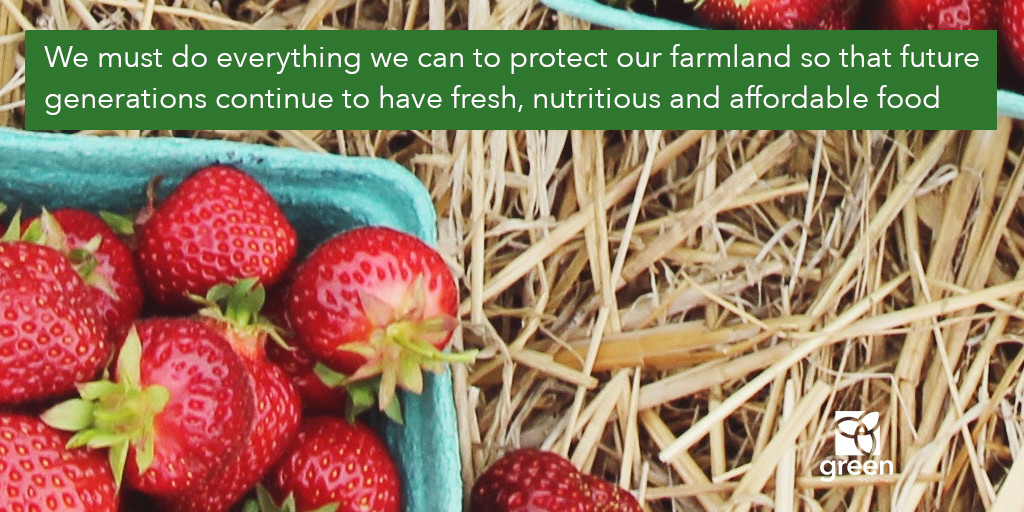 "Eating local food is one of the best choices we can make for our environment, our health and our economy. It supports jobs and businesses close to home, is more nutritious and delicious, and comes at a lower cost to our planet.
As leader of the Green Party of Ontario, I will continue to fight to protect the land that sustains us and the farmers who feed us.
Only 5% of Ontario's land mass is suitable for growing food, and just 0.5% is considered prime farmland. Across Ontario, the food and farming sector employs more than 740,000 people and contributes more than $30 billion to Ontario's economy.
We must do everything we can to protect our farmland so that future generations continue to have fresh, nutritious and affordable food. Climate change makes this even more critical.
We cannot continue to lose 350 acres of farmland per day.
That is why I've signed the Food and Water First Pledge to protect prime farmland and source water regions. It is why I continue to support the Greenbelt and will push to expand it to include key water sources in the Bluebelt.
There is no price we can put on our food security."