For more information, please contact
Cecilia Stuart
Ontario Greens will implement a Grocery Code of Conduct to protect local farmers & address the soaring cost of groceries
May 14, 2022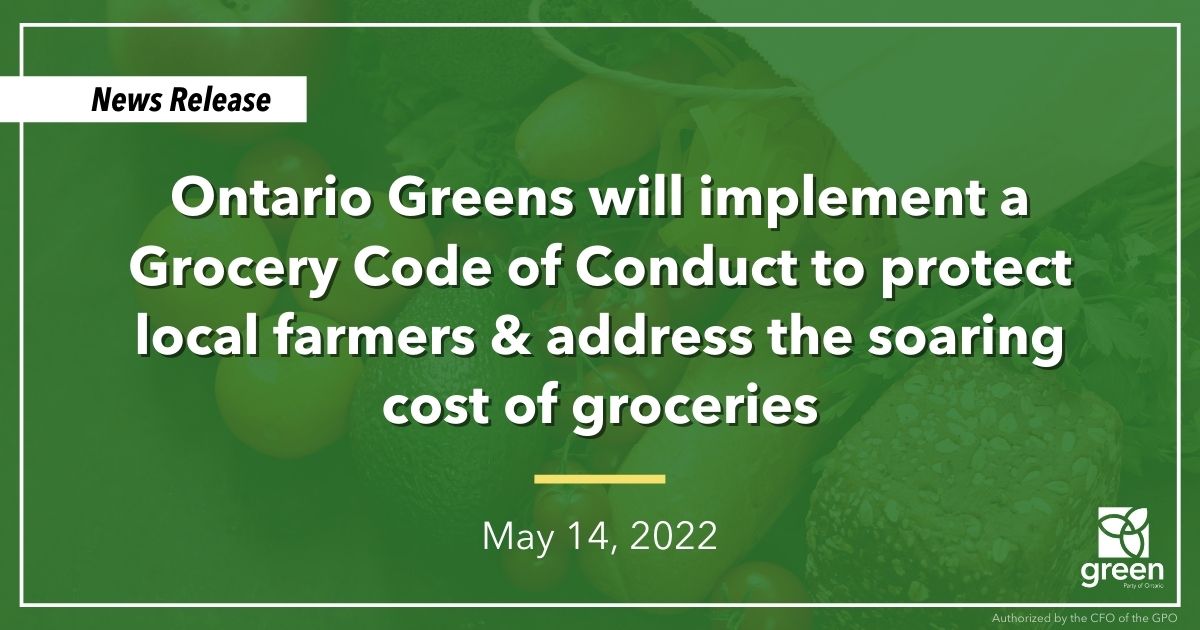 GUELPH — Ontario Greens will introduce a mandatory and enforceable Grocery Code of Conduct to clamp down on predatory pricing by grocery chains and protect local farmers and consumers. The cost of groceries is soaring and making life less affordable for Ontarians.
"It's getting more and more expensive for Ontarians to put food on the table. A Grocery Code of Conduct will help protect both customers as well as local farmers from exploitative practices by grocery corporations," Ontario Greens Leader Mike Schreiner said while visiting the Guelph Farmers' Market.
According to Statistics Canada, grocery store prices are up a staggering 8.7 per cent compared to last year. And the profits of major grocery retailers are also rising. Guarding against predatory food pricing will make a big difference for people's pocketbooks.
"Instead of election gimmicks, we have real solutions to help make life more affordable for Ontarians and tackle the issue of skyrocketing grocery bills," Schreiner said.
To see the full GPO platform: gpo.ca/platform
-30-