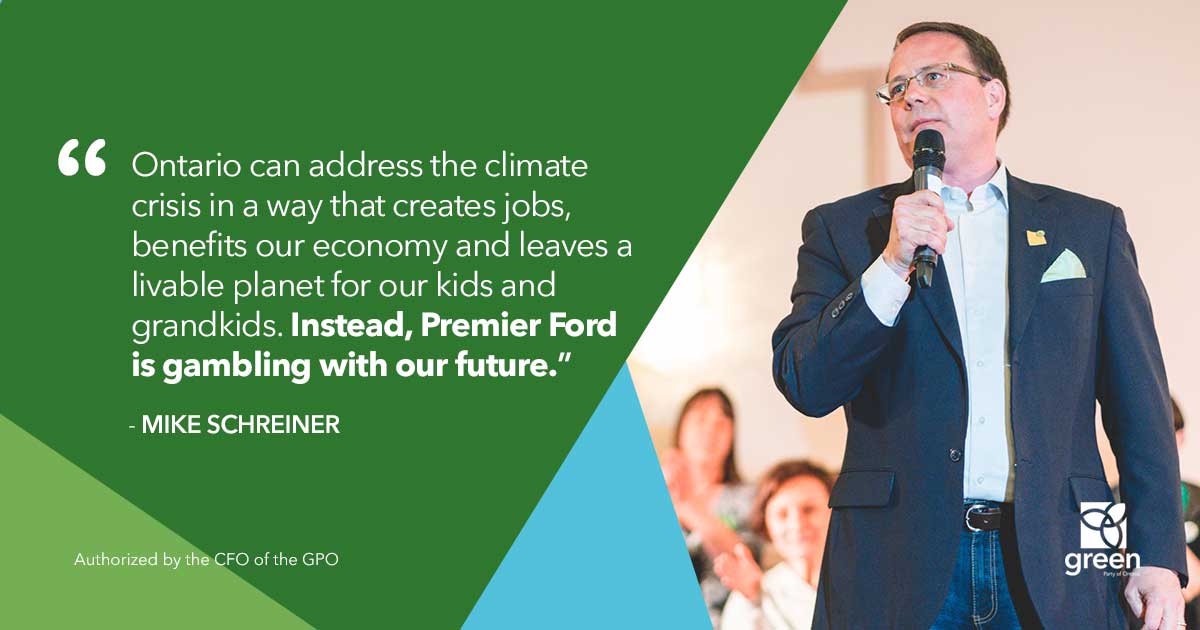 QUEEN'S PARK — Mike Schreiner, GPO leader and MPP-elect for Guelph, made the following statement on Ontario's announcement today cancelling cap-and-trade:
"Cancelling Ontario's plan to price greenhouse gas pollution without announcing an alternative is reckless and irresponsible.
The Premier could literally put money in people's pockets by adopting the Green Party's carbon fee and dividend plan.
Premier Ford is telling clean economy companies that Ontario is not open for business.
I'm ready to work with the Premier on solutions.
Ontario can address the climate crisis in a way that creates jobs, benefits our economy and leaves a livable planet for our kids and grandkids.
Instead, Premier Ford is gambling with our future."
You can also read Mike Schreiner's open letter to Premier Ford.