The people of Guelph have the right to make their own decision
News
June 5, 2018
Share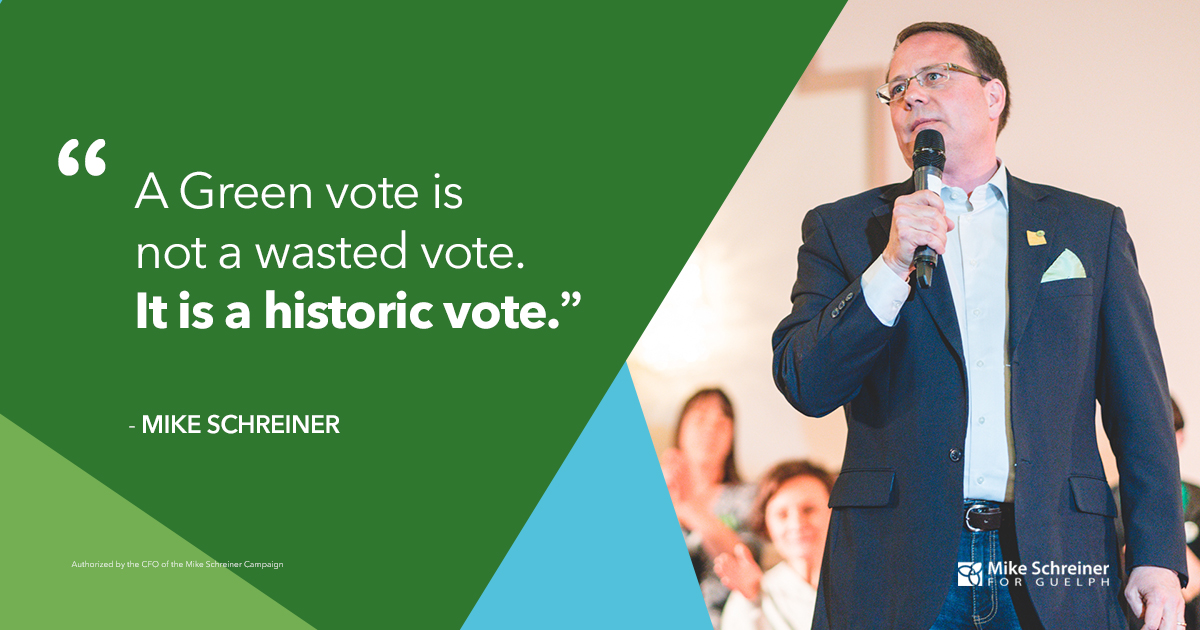 GUELPH, ON — Today's statement from the local NDP candidate is not an honest assessment of the campaign in Guelph. The NDP is clearly struggling to understand the math, which is showing that Mike Schreiner is the frontrunner for Guelph. Voting Green is a vote to stop Doug Ford.
Schreiner had the following to say:
"These late-game scare tactics are politics as usual – stoking fear to harvest votes. I think we can do better. The people of Guelph have the right to vote for whoever they believe will serve them best.
No one owns their vote. No one deserves their vote. Every candidate has to work hard to earn voters' trust and respect in order to earn their vote.
The NDP statement also misses the mark. Independent polls have consistently shown me in the lead. A Green vote is not a wasted vote. It is a historic vote.
A Green or NDP vote in Guelph will stop Doug Ford. A Green vote might also prevent a PC or NDP majority. Voters across Ontario will make that decision.
If elected to be your MPP, I will be a champion for Guelph, continuing the work I've already started as a local food, water and small business advocate.
Scare tactics by the status quo only make voters more disillusioned. I will work hard at Queen's Park to do politics differently, to represent the people of Guelph first, and to work across party lines to build Ontario up."