Schreiner continues to lead in Guelph according to latest poll
News
June 3, 2018
Share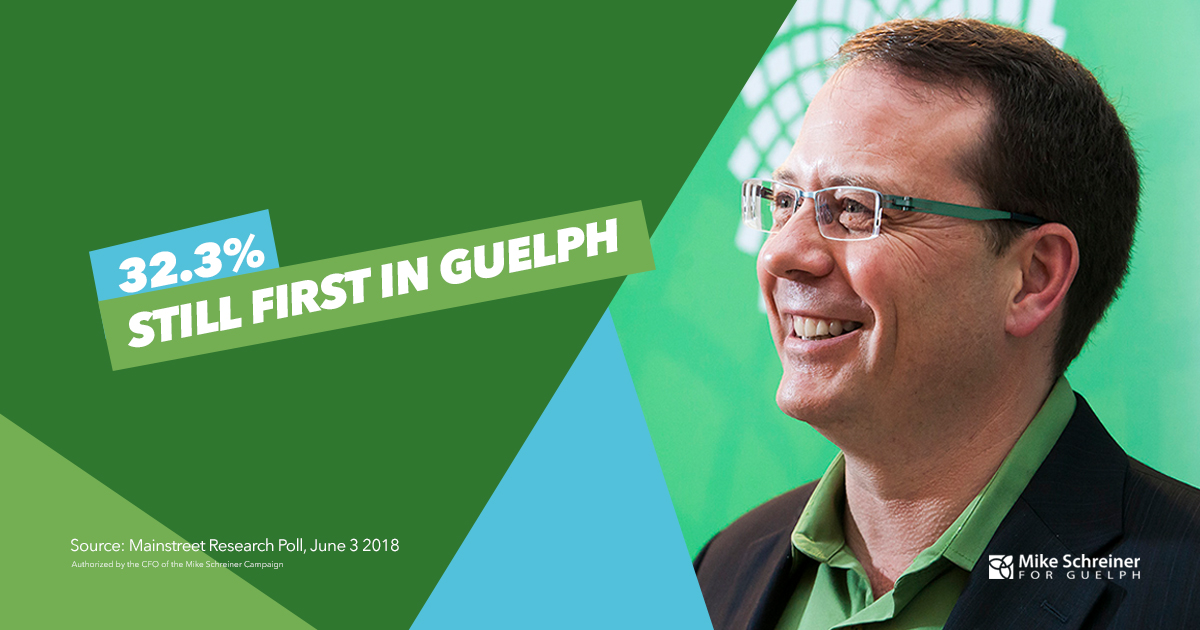 GUELPH, ON — According to the latest Mainstreet Research polls released today, the Green Party of Ontario leader has extended his lead in Guelph to 32.3%.
If the trends continue in this very tight race, this would be the first election since 1948 in which four different parties are elected to the provincial legislature.
"The success of this campaign is due to people power. Volunteers are pouring into our offices to knock on doors, make calls, put up lawn signs and do everything possible to bring the Green Wave to Guelph on June 7," said Schreiner.
"We know that it's a tight race and the only poll that matters is on Election Day. But we're ready to make history and be a strong voice at Queen's Park," said Schreiner.
This poll was produced by Mainstreet Research as part of its public opinion research for the 2018 Ontario Election. Released on June 3rd, the results are part of a rolling survey conducted between May 31st-June 2nd across Ontario, with a sample of 783 people in Guelph and with a margin of error of +/- 3.48%. The poll details can be found on the Mainstreet Ontario Daily Tracker.