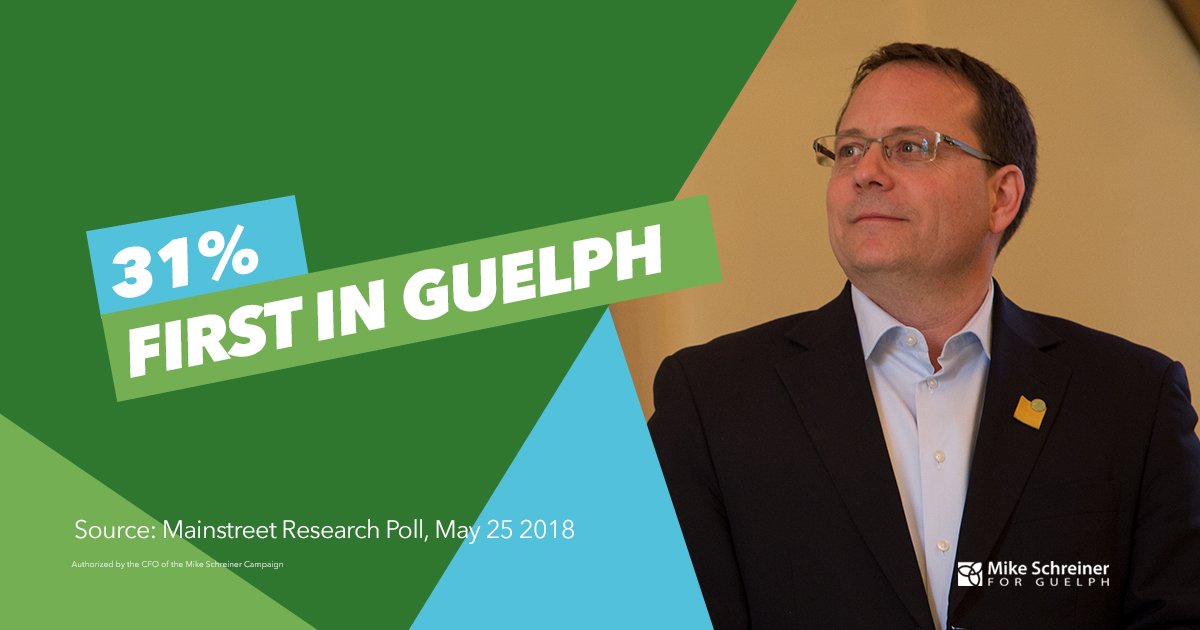 GUELPH, ON — The latest Mainstreet Research polls released show Mike Schreiner in first place in Guelph, currently sitting at 31% of the vote*. On Thursday, the CEO of Mainstreet Research predicted that Schreiner would become the first elected Green MPP on June 7 by winning the seat in Guelph.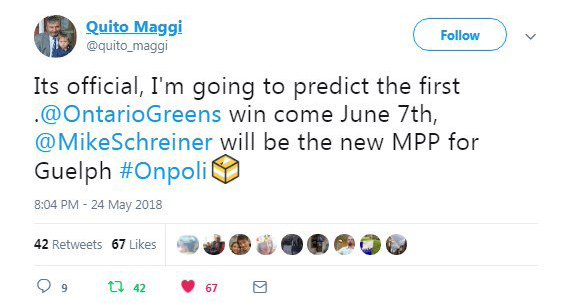 "We're feeling it on the ground. People in Guelph want someone who will be a champion of local issues. They're tired of status-quo politics and they're ready for an honest collaborator who will work for the people of Guelph and be a powerful voice for change at Queen's Park," said Mike Schreiner.
The poll results are available to subscribers here: https://www.mainstreetresearch.ca/ontario-daily-tracker/ontario-2018-daily-tracker-home
*This poll was produced by Mainstreet Research as part of its public opinion research for the 2018 Ontario Election. The poll details can be found on the Mainstreet Ontario Daily Tracker.