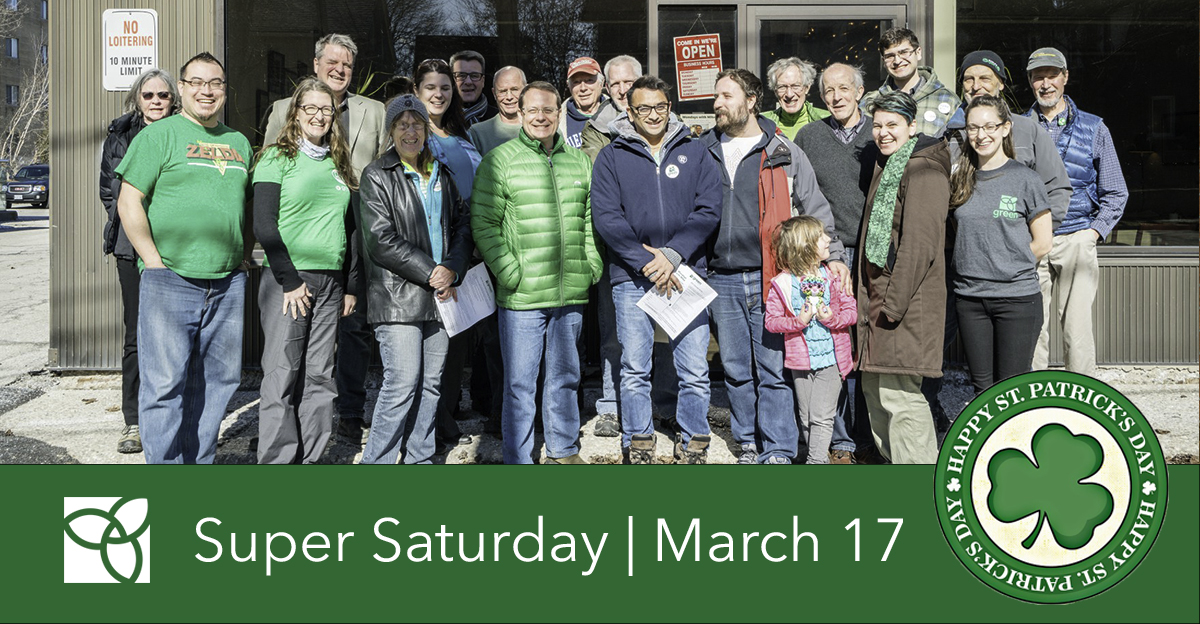 On Saturday, March 17, we are hosting another Super Saturday Canvass – St. Patrick's Day Edition!
Super Saturdays are great ways to get involved as a volunteer, meet like-minded people, and make a difference. We hope you can join us at one of the canvassing events below:
Guelph – Campaign to Elect Mike Schreiner 
Date: Saturday March 17, 2018
Time: 10 AM start time, another shift starting at 2 PM
Location: Meet at the campaign office: 163 Suffolk St W, Guelph, ON N1H 2J7
More details: Lunch & training will be provided!
RSVP: RSVP online or by calling  (519) 265-6453 (MIKE)
Local contact: Sandra – sandrawalsh@gpo.ca
Other Locations
Toronto: Campaign to Elect Tim Grant
Date: Saturday March 17, 2018
Time: 10 AM – 1 PM and 2 PM – 5 PM
Location: 523 Bloor St W
RSVP: Email timgrant@gpo.ca
Kingston: Campaign to Elect Robert Kiley
Date: Saturday March 17, 2018
Time: 12:30 PM start time, ending with a Social at 4:00 PM
Location: 136 Chatham St.
RSVP: Email steveward@gpo.ca or phone 613-329-7954
We will be doing a literature postcard drop. No experience required! Join us for a Social afterwards at 4:00PM – it is St. Patrick's Day after all!
No matter which canvass you are joining, please bring comfortable footwear, warm, weather-appropriate clothing, and a reusable water bottle. Looking forward to a great day!