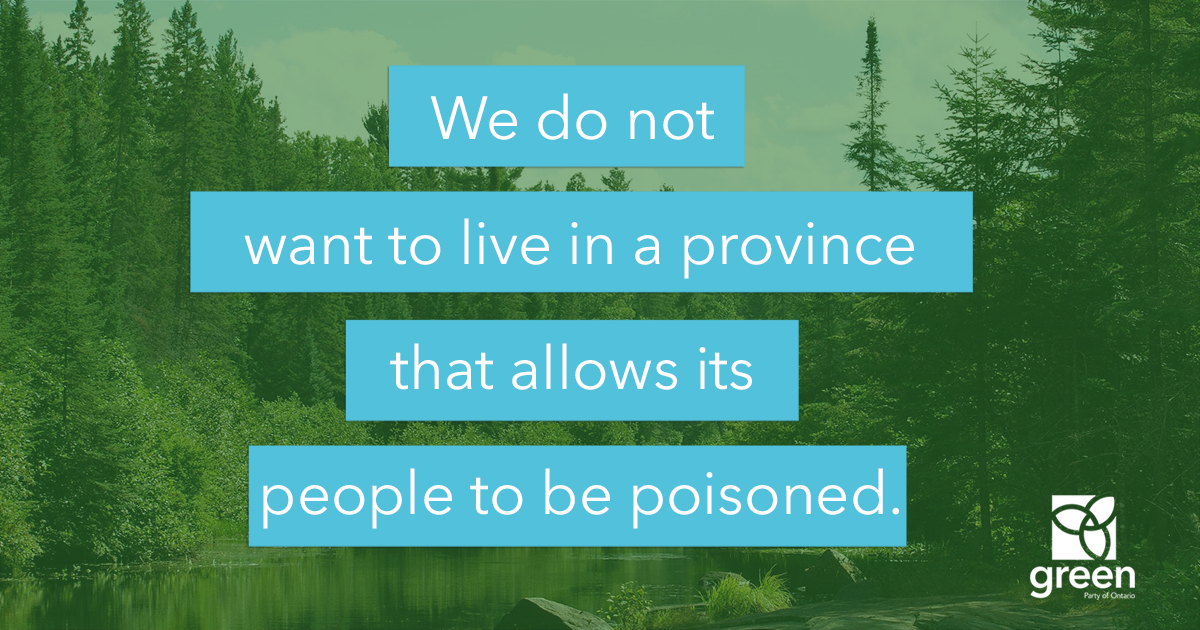 Successive provincial governments betrayed Ontarians by hiding the fact they knew mercury was still present at a former paper mill in Dryden, leading to ongoing pollution of the English and Wabigoon River systems and devastating health effects.
The Toronto Star recently obtained a report prepared for the current owners of the site that found government officials knew in the 1990s that mercury was visible in soil under the mill upstream from the Grassy Narrows and Wabaseemoong First Nations, but the people there did not find out until this week.
"This is nothing short of shameful," said Green Party of Ontario Leader Mike Schreiner. "We do not want to live in a province that allows its people to be poisoned."
As scientists sounded the alarm that the neurotoxin was poisoning the fish and the people who eat it, "government official after government official kept repeating that there was no ongoing source of mercury in the Wabigoon River that is the lifeblood of Grassy Narrows," reported the Star.
"The province knew decades ago that the site of the mill was contaminated with mercury. Today, the report says, it likely still is."
"The Liberals must come clean about what the government knew and when it knew it, and tell the people of Grassy Narrows and Wabaseemoong that real action will be taken to clean up the mercury contamination," said Schreiner.
"It's clear a strategy of natural remediation is not working, and it's been way too long without additional action," added Tim McKillop, GPO critic for Indigenous Relations and Reconciliation. "The government must commit to physically removing mercury from polluted silt in the river system and limiting clear cut forestry in the area."
The GPO is extremely concerned that mercury is likely still leaching from the site, adding to the already devastating effects of the heavy metal accumulating in the rivers.
"How can the Grassy Narrows First Nation thrive when the river they rely on for water, food and their economy continues to be poisoned by mercury?" asked Schreiner.
The mercury poisoning led to symptoms including neurological problems and birth defects. It destroyed the local economy by forcing the closure of the commercial fishing industry.
The Green Party will continue to support the Grassy Narrows and Wabaseemoong First Nations to make sure the government fulfills its duty to them.