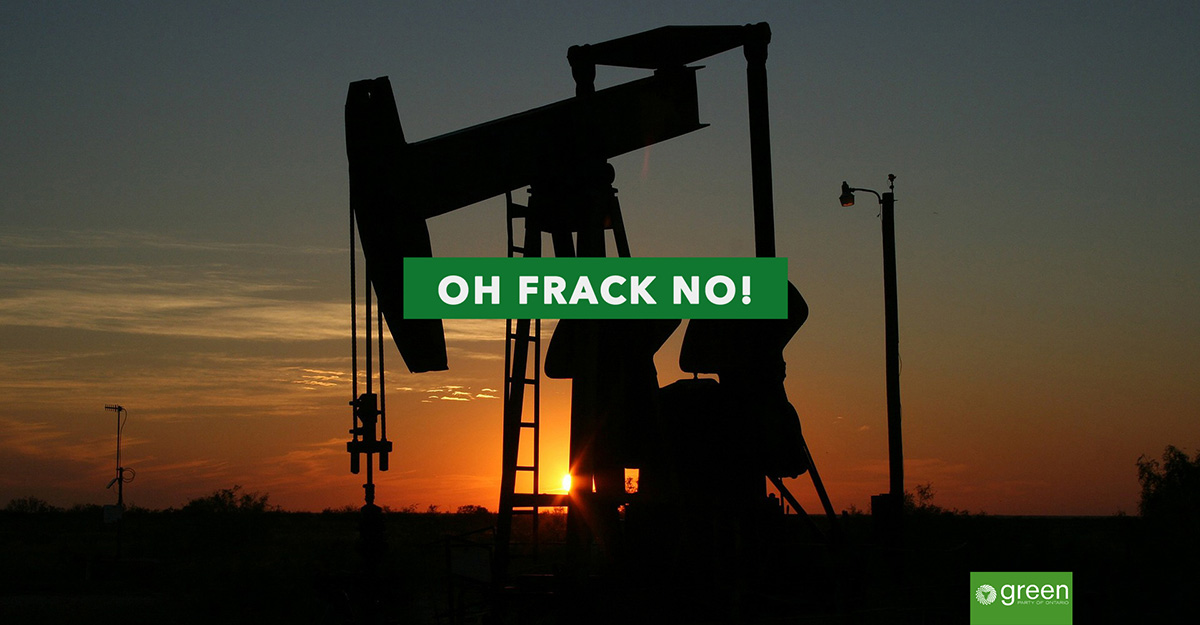 For immediate release
June 23, 2017
(Toronto, ON) – A recently-passed amendment to the provincial Oil, Gas and Salt Resources Act may open the door to fracking in Ontario.
Jurisdictions like New York, Quebec, New Brunswick and Nova Scotia have already passed bills to ban hydraulic fracturing due to health and environmental concerns. Although no hydraulic fracking for shale gas currently exists in Ontario, the Liberal government has in the past provided mapping data to assist in exploration for the fracking industry.
Plus, the Ontario Liberals have so far refused to ban the practice.
In Canada and the US, fracking is linked to increased earthquake frequency, high methane emissions and risks to drinking water. These not only risk our health and environment, they undermine our efforts to reduce greenhouse gas pollution.
Ontario should ban fracking before these threats become real.
Quick Facts
Schedule 23 of Bill 127, the Stronger, Healthier Ontario Act (Budget Measures) amends the Act to say "The Oil, Gas and Salt Resources Act is amended with respect to the regulation of compressed air energy storage projects prescribed by the regulations and of projects that involve the injection of substances into underground geological formations".Because fracking isn't specifically excluded from the amendment, the Liberal government has left open the possibility of fracking in Ontario.
In a 2015 report, the US Environmental Protection Agency reported that fracking poses a risk to drinking water
Additional Information
Quotes
"No fracking way will Greens stay quiet while the Liberals open the possibility of allowing fracking in our beautiful province. Fracking could pollute our drinking water, cause earthquakes and undermine the province's efforts to reduce greenhouse gas pollution."  
— GPO leader Mike Schreiner 
"Fracking poses a threat to our water and has no place in Ontario. If the Liberals are serious about protecting our water and reducing climate disrupting pollution, they would support a ban on fracking."
— GPO leader Mike Schreiner
-30-