The Green Party of Ontario is governed by an elected executive board called the Provincial Executive (PE). The PE is responsible for the governance of the Green Party of Ontario and sets the strategic goals, annual plan and budget for the party.
The PE meets virtually on the second Tuesday of every month at 8:00p.
Members are eligible to observe PE meetings; reach out to admin@gpo.ca if you would like more information.
Leader
Mike Schreiner
Mike Schreiner is the leader of the Green Party of Ontario and the MPP for Guelph, the first ever Green MPP elected to the Ontario Legislature. Mike was elected leader of the Green Party of Ontario on November 14, 2009. Under Mike's leadership, the GPO has experienced substantial growth in its voters, fundraising, staff, volunteers and media exposure, reaching its highest support levels in the 2018 election.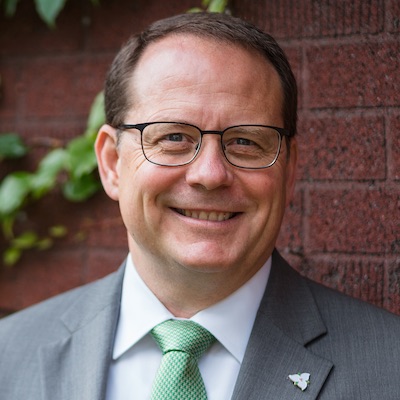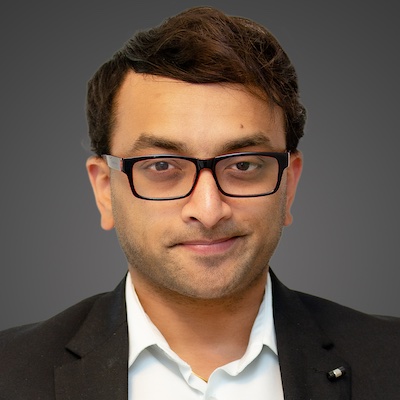 Deputy Leader
Abhijeet Manay
Abhijeet works as an Academic Executive Officer at iREAM, a Mississauga-based non-profit and also sits on it's Board of Directors. He has completed his Hons. Bachelor of Science at McMaster University and his Masters in Education at the University of Toronto.
Abhijeet Manay was elected Deputy Leader of the Green Party of Ontario in September, 2018. Abhijeet was inspired to become run for the position of Deputy Leader after his experience as an MPP-Candidate in the 2018 Provincial Election. In 2018, he canvassed relentlessly in his own riding, and volunteered any free-time he got in Guelph to help elect Mike, the first ever Green MPP. That momentous election taught him that when ideas, people & hard work are combined, it can change history!
President
Ard Van Leeuwen
Ard joined the Green Party in 2006. He became involved in his local riding, Dufferin-Caledon, where he participated in 2 provincial campaigns and ran as the federal candidate in 2008 and 2011. Ard later served as GPC Finance Critic and as VP English in the GPC's Federal Council. He has served as GPO President since May, 2017.
In his work life Ard has held various positions in the Information Technology sector including senior management positions in Europe and Asia-Pacific. He has also been an entrepreneur and business owner. Along with his partners he founded 2 consulting companies providing specialty software services to the North American marketplace.
Ard holds an MBA from York University and a Bachelor of Computer Science from the University of Toronto. Now retired, he lives in Toronto with his wife and 16-year-old daughter.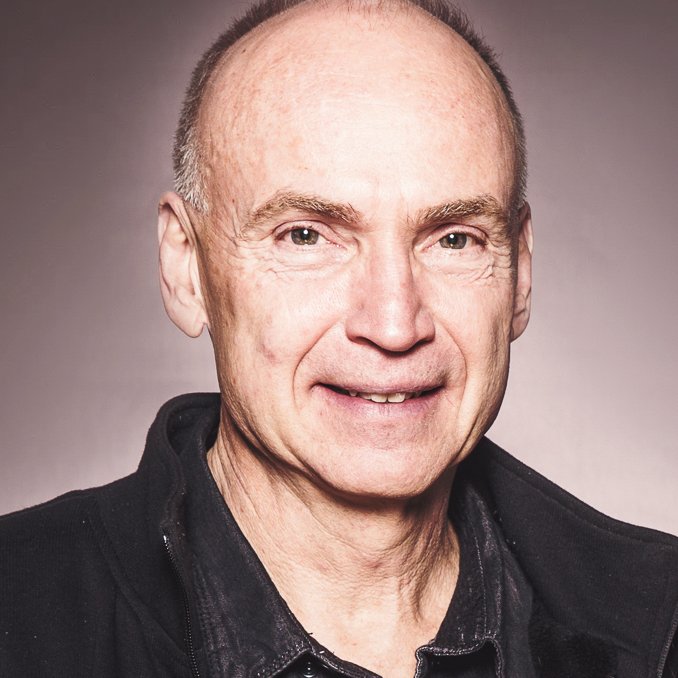 Chief Financial Officer
Mike Bumby
Michael Bumby has helped with the management of the GPO's finances since 2012 and has served as its CFO since 2013. He has an extensive background in international finance, particularly in the life sciences industry, having served as the CFO of four publicly traded multinational corporations based in Toronto and has worked in various finance positions in the US and Europe in the pharmaceutical industry.
Having lived and worked abroad with his family for many years, Michael hopes to bring a global perspective to the GPO. He believes that innovative, ethical, and collaborative politicians can and should play a leading role in ensuring the long-term health of both our economy and the environment, and that these two objectives can be complementary. He looks forward to supporting the Green Party's efforts to promote the implementation of sustainable economic and environmental policies. Michael holds a Doctor of Veterinary Medicine degree from the University of Guelph and an MBA from the University of Toronto.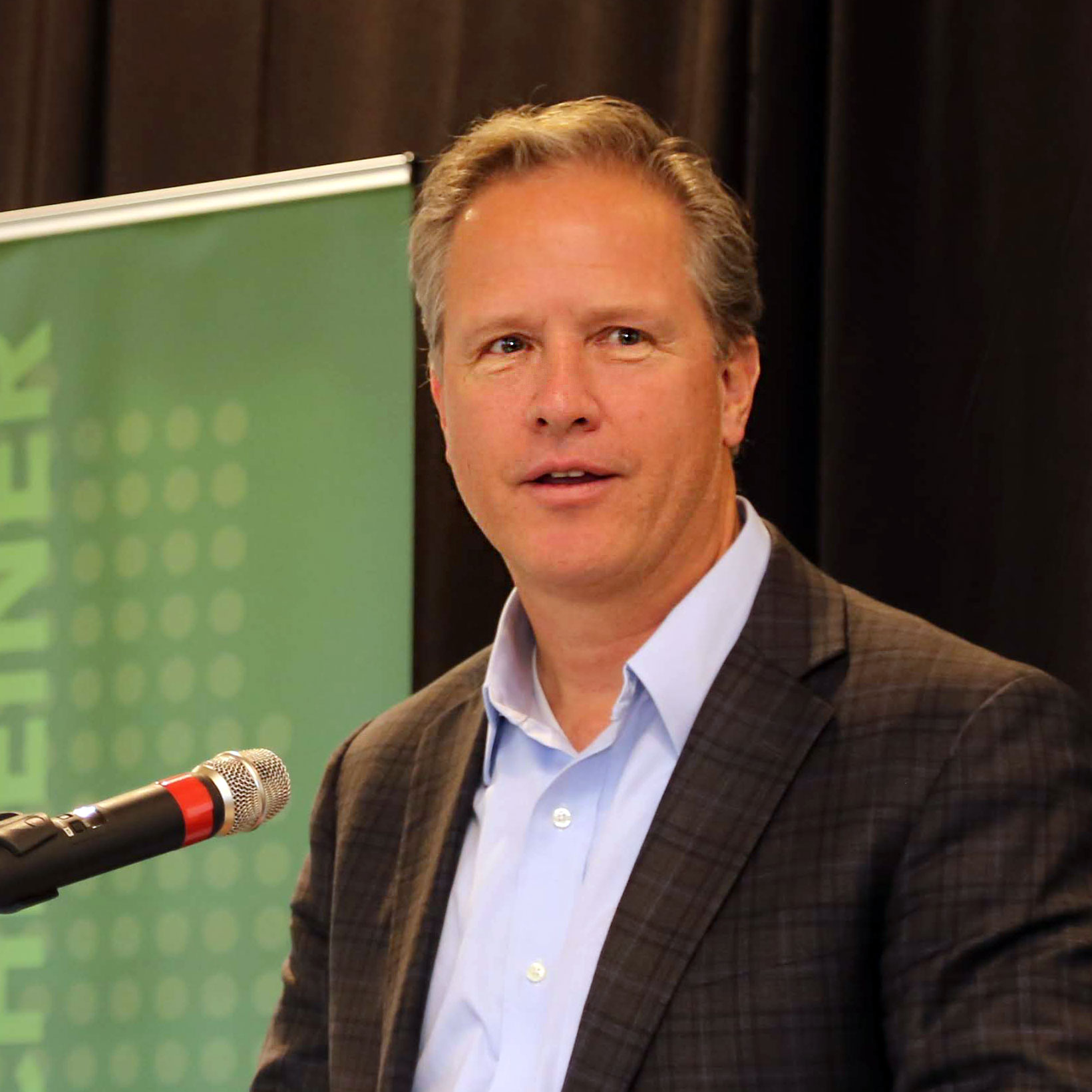 Secretary
Valerie Powell
Valerie Powell has served on the Simcoe North CA executive for over 10 years and as a candidate for both GPO and GPC. She currently serves as Seniors Critic on the GPO Shadow Cabinet and contributes to party policies. She has been a practicing artist, journalist and small business owner. Her degree in fine arts and MSc in Aging Research culminated in a 25 year career in psychogeriatrics, a field where science and art intertwine. She has two children who work in the arts and is full time caregiver for her husband. She has a passion for improving the care of people who are aging in a system that needs to continually evaluate and restructure. Valerie currently sits on Make Every Vote Count, City of Orillia Public Art Committee, the Simcoe County Alzheimer Society board and is co-chair of the Orillia Age-Friendly Community Advisory Committee. A believer in making a difference, Valerie is hosting a small family from the Ukraine. The Green Party of Ontario inspires all members to work toward a better future for all.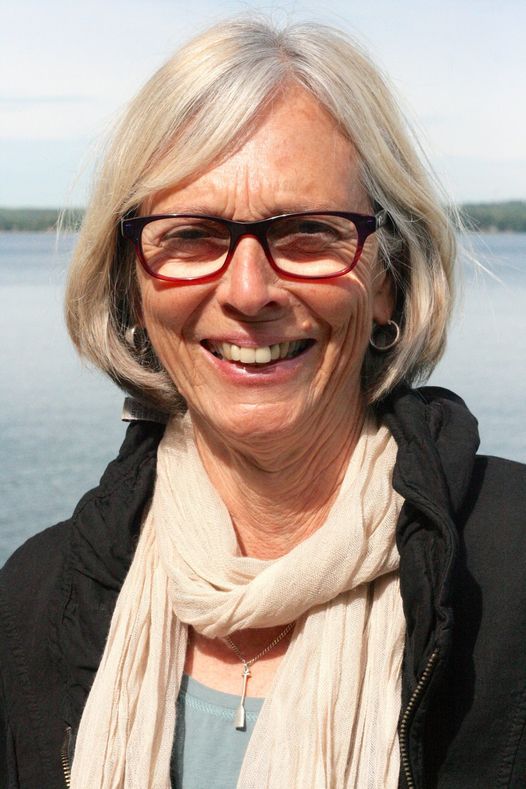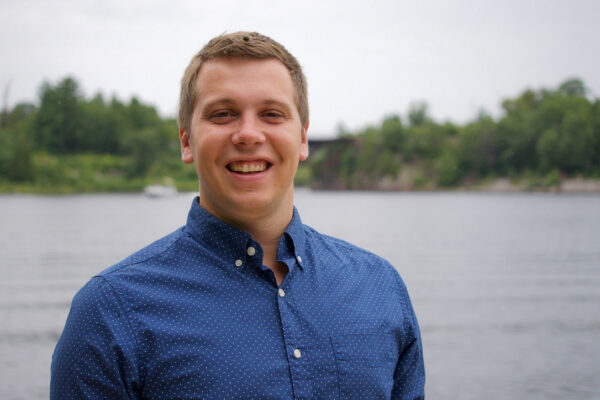 Kris Rivard
Born, raised, and educated in Northern Ontario, I am bilingual in French and English. I obtained a BA in Geography from Laurentian University and a post graduate certificate from Canadore College in Environmental Studies.
Growing up in Northern Ontario offered me many opportunities to develop my love of the outdoors and remain active. I continue to camp, canoe and hike as well as participate in men's league hockey and soccer. I love being out on the water fishing or outside, woodworking and gardening.
Employed as a Sewage System Inspector for the North Bay-Mattawa Conservation Authority, I oversee new and existing residential, commercial, and industrial development in the Nipissing District. Also had the unique opportunity to work with the Algonquin Park Cottage Lot Liaison team on their recently renewed lease policy with cottagers in Algonquin Park.
I have been a Green Party of Ontario member since 2018; running as a candidate in Nipissing in the 2018 Election. Then most recently as a candidate in Timiskaming-Cochrane in 2022, where we founded a Constituency Association in the electoral district.
I ran successfully in the most recent Municipal Election. And am now a Councillor representing Ward 1 in the Municipality of West Nipissing, having garnered over 80% of the vote to become the youngest elected official in our Municipality's history.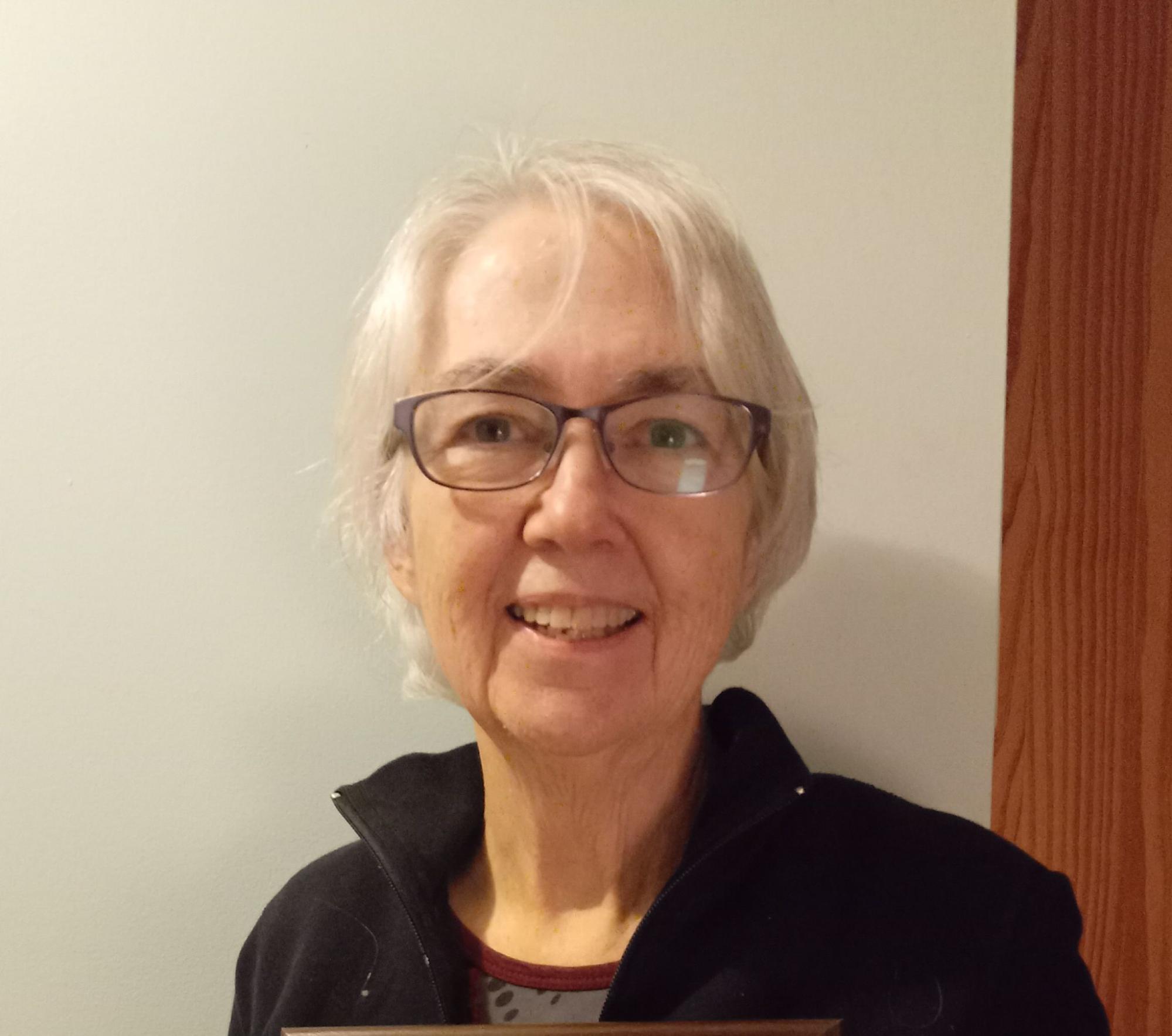 Arleigh Luckett
Arleigh Luckett offers a wealth of relevant experience to Provincial Council.  For the past 4 ½ years she was President of the Parry Sound-Muskoka Constituency Association leading the team that laid the ground work for Matt Richter's second place finish in 2022.
In her 20 year career working for provincially funded social service agencies she gained insight from many points of view on both sides of the bargaining table first as front line staff and president of an OPSEU local and later as Manager of Information Systems and Human Resources.
As a volunteer Arleigh has led her local ratepayers association and several other community organizations.  Currently, she co-leads Pflag Canada's Muskoka Chapter. She is an active member of Climate Action Muskoka and a gardener for Gravenhurst Against Poverty.
Arleigh is a dedicated environmentalist.  She moved to Muskoka over 50 years ago as part of the "back to the land" movement.  She and her partner built their own home – a geodesic dome.  Though of necessity they now live in town, they continue to be avid organic vegetable gardeners. With their daughters and their families they produce maple syrup every spring from their original 100 acres.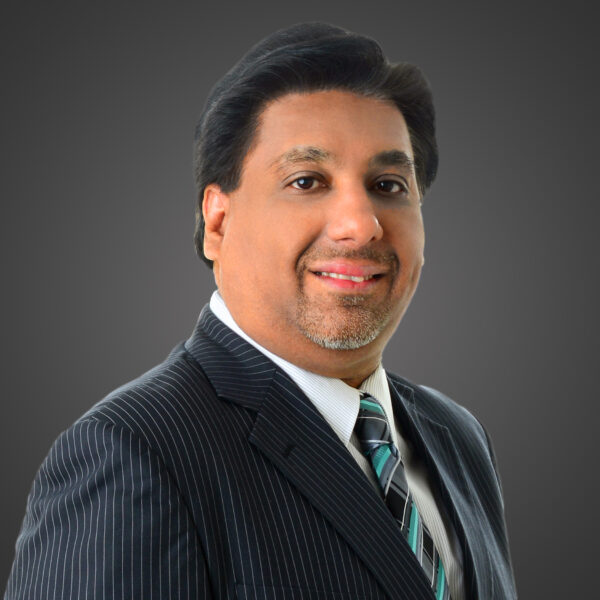 Reead Rahamut
A passionate advocate for improved mental healthcare, Reead Rahamut is running to be a strong voice for Mississauga—Streetsville at Queen's Park.
A Mississauga resident for nearly two decades, Reead has more than 25 years of experience in accounting and finance and holds both an MBA and a CPA designation. Throughout Mr. Rahamut's multifaceted career, his common thread has always been his commitment to excellence.
Reead is active in his community, volunteering on non-for-profit boards and committees. He also hosts a community TV program called "Pillar of the Community."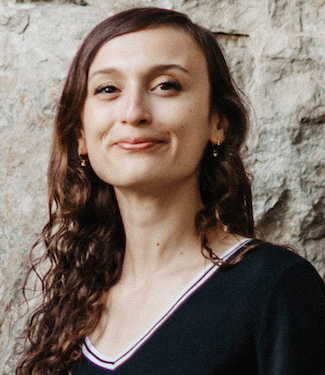 Lucia Iannantuono
Lucia moved from her hometown of Bracebridge to Hamilton to study Electrical Engineering at McMaster University. Staying in Hamilton since, she has worked in electrical roles spanning manufacturing, renewable energy, and currently works as a hardware designer at a biotech startup. An avid hiker and rock climber, she has enjoyed exploring the green spaces and parks in the Horseshoe region and can frequently be found on the Bruce Trail. She is also involved in local environmental and social activism as a member of Hamilton 350.
Lucia joined the Green Party of Ontario and volunteered with the Hamilton Centre campaign in the provincial election. Now she is looking to become more involved with the party by running for PE representative of the Horseshoe region. Growing up in Muskoka and now living in downtown Hamilton, Lucia understands environmental and social issues affecting both rural and urban communities. She hopes to contribute to the executive group by bringing a technical background, and represent the Horseshoe well with strong local knowledge and community involvement.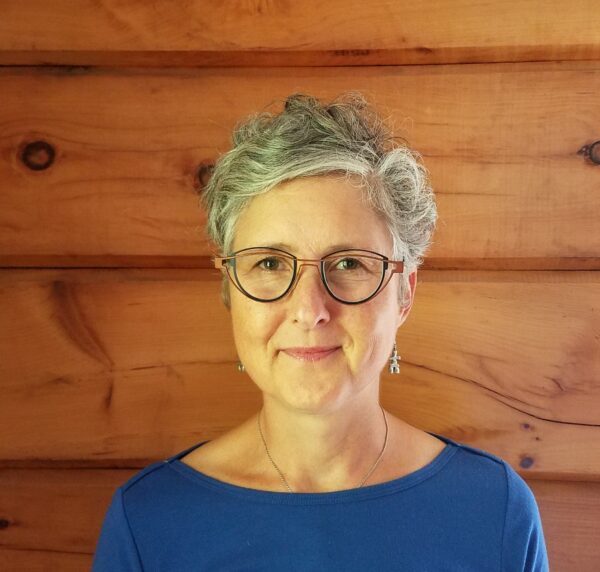 Leah Pressey
Leah was born and raised in the suburbs of Toronto. She moved north to a farm in Dufferin county in her early thirties to teach secondary school mathematics and raise a family. Leah and her husband took an interest in organic and natural farming and spent 22 years supporting these practices by allowing farmers the use of their land free of charge.
For the past 10 years, Leah has been an active participant and administrator in local green groups. She has organized town halls for the New Green Deal initiative and for environmental issues at the federal and municipal levels. Leah was actively involved with 4 Green Party campaigns, both federal and provincial, through door to door and telephone canvassing, organizing and distributing signs, and coordinating fundraisers. Since retiring from the UGDSB in 2020, Leah has increased her commitment to the Ontario Green Party by working as an executive member of the local riding associations. She views her retirement as an opportunity to commit her time and efforts to the global climate crisis.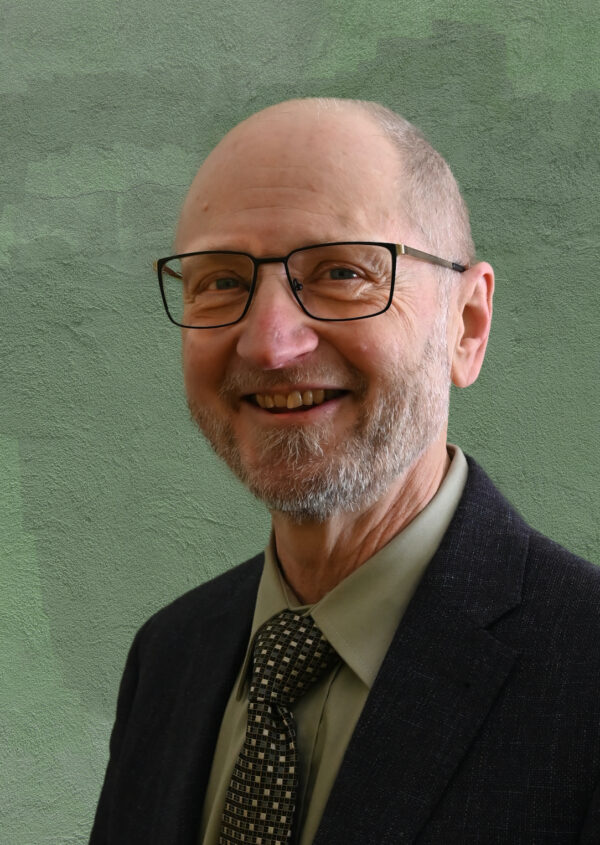 Tom Regina
Tom Regina is a founding member of the Green Party Constituency Association for Haliburton—Kawartha Lakes—Brock. He is concerned about the divisive political culture that stands in the way of governance for the common good. Electoral reform, social equity and ecological wisdom are among the Green values that drew Tom to the party
A resident of Haliburton for over thirty years, Tom taught music and was the Head of Arts at Haliburton Highlands Secondary School. As a teacher in a rural community, Tom has seen the challenges faced by many families regarding equitable access to housing and transportation as well as employment and recreational opportunities.
A strong advocate for Arts Education and community building through arts participation, Tom is a founding member of two community choirs, a local music festival for students of all ages, and the Highlands Summer Festival which provides theatre experience for community members in a semi-professional setting.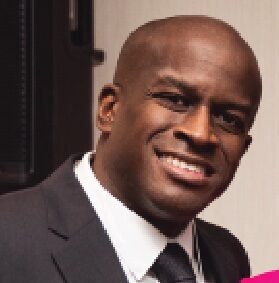 Tyrone Russell
I'm originally from Mississauga and moved to Hamilton to study English and Philosophy at McMaster University. Afterwards, I moved to Japan to teach English and became very interested in public transit, having seen how it was implemented there in comparison to Canada. Upon my return, I was involved in the public consultation process for the Hurontario Light Rail Transit line linking Brampton and Mississauga while working in my second career of supply chain logistics. Shortly thereafter, I decided to move to Ottawa to get my B.Ed and following graduation I worked in the not-for-profit education sector in Scarborough. Through that work I was connected to a community organization in Kitchener focused on underserved youth and moved here to pursue that opportunity. From there I transitioned into public school education with the Waterloo Region District School Board and now work as a K-8 teacher. I am a former executive member of my local teacher union with a focus on political action and public relations.
I officially joined the Green Party after my district elected Ontario's first Green MP and have since become vice president of my constituency association and an executive member of our electoral district association. I would like to join the provincial executive because I want to continue to do my part to create a greener Ontario through the political process. The green causes that matter most to me are public transit, electric vehicles, urban green spaces, indigenous issues, and electoral reform.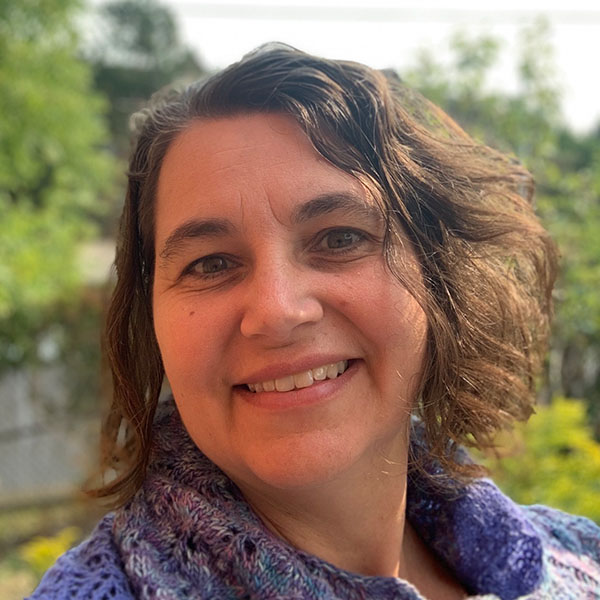 Teresa Cornwell
Teresa grew up on a large family dairy farm, in Oxford County.  She received a BSc in Environmental Toxicology from University of Guelph. Teresa then studied plant biology at Rutgers University in New Jersey before coming back to Ontario.  She has lived in Kitchener with her husband, 2 sons and their dog since. 
Teresa has been active on the executives of her local Green Party associations (Kitchener Centre and Waterloo Region), since 2009 and is currently the CFO for Kitchener Centre. During election season she can always be found knocking on doors in Kitchener and Guelph.
Teresa can currently be found knitting shawls, editing math textbooks or working in a fabric shop.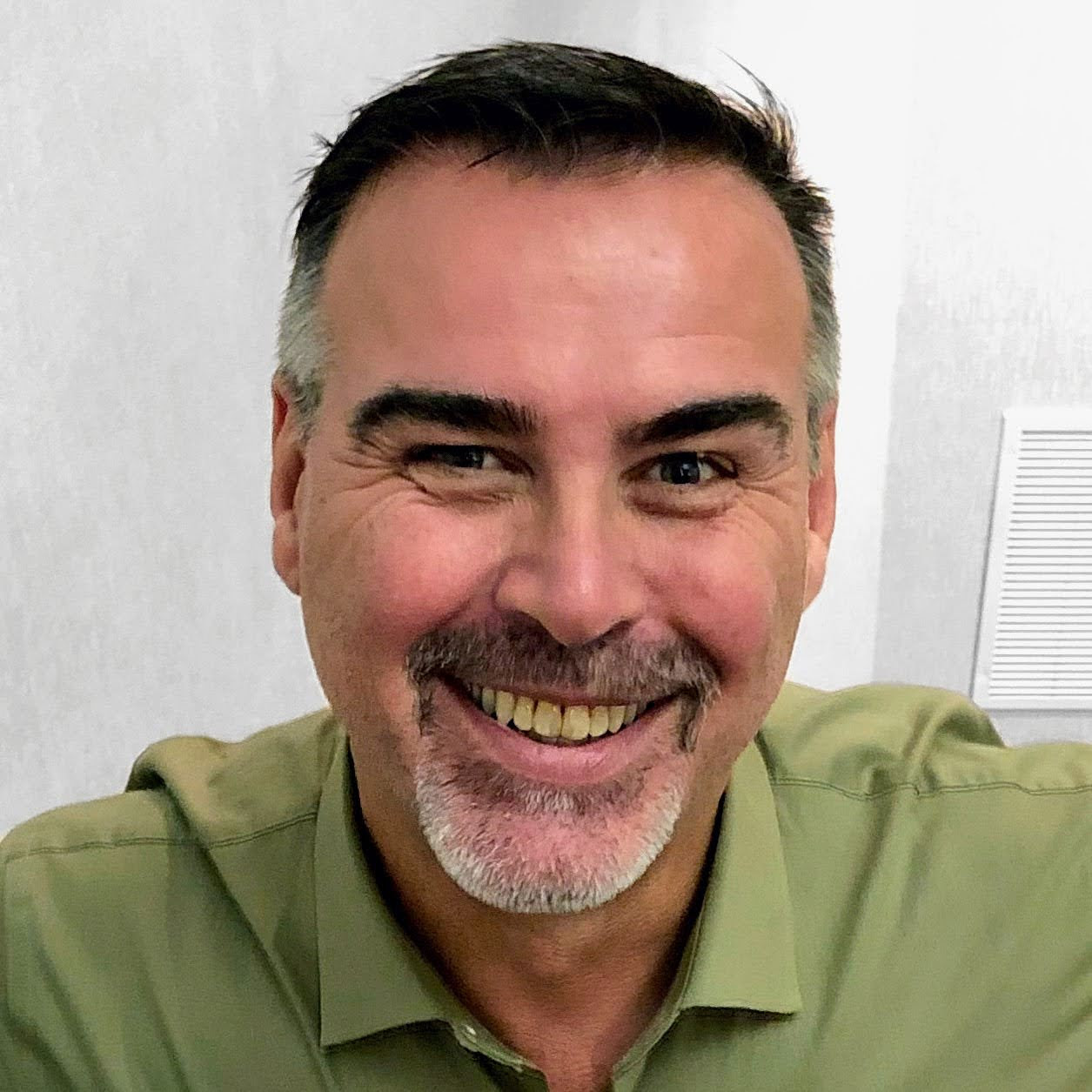 Mark Daye
My name is Mark Daye. I have lived in downtown Toronto for the past 20 years and I grew up in Eastern Ontario. I am a proud member of the LGBTQ+ community and human rights advocate. I have been married for almost 13 years and am a parent to an adult son. I have been a member of the Green Party of Ontario since 2009.
I work as a licensed property manager (RCM, OLCM) for one of Ontario's leading condominium management firms at a downtown Toronto luxury condominium. Since 2021 I have served as a director for the Board of Assoc. Of Condominium Managers of ON (ACMO) and currently also serve on ACMO's Government Relations Committee.
In the past I have served the GPO in a variety of positions and committees over the years including Riding Association President, Candidate, member of Provincial Executive, Shadow Cabinet and Deputy Leader.
I believe my past experience within the GPO and other related board experience makes me an excellent candidate for the position.
In my spare time I enjoy architecture, cooking, sewing, classic films and music. Should you wish to reach me you may do so by email at: markdaye@gpo.ca or by phone at: 416-527-2065.
Thank you for your consideration, I look forward to serving the GPO again.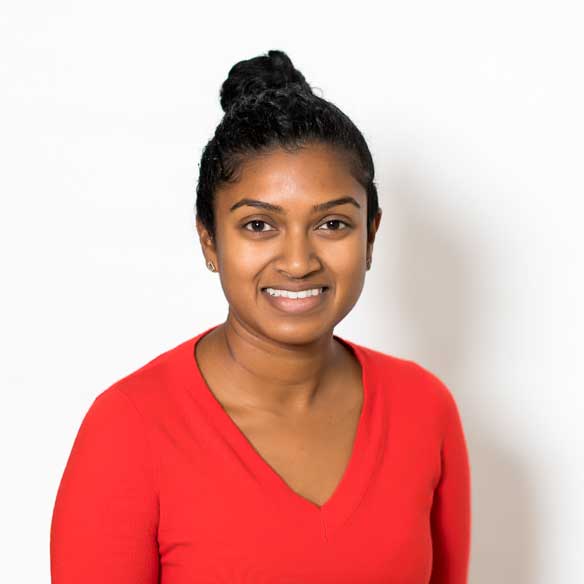 Victoria Jewt
I was born in Canada, and grew up in Scarborough with my parents and younger brother. We grew up near the Rouge Watershed, which is where I currently reside, along with my husband of 5 years. I attended the University of Toronto, Scarborough Campus, where I graduated with an H.BSc in the Life Sciences program with a double major in Neuroscience and Health Studies, and a minor in Psychology.
Three years ago, I began working part-time for environmental organizations, including The Friends of the Greenbelt Foundation, Environmental Defence, and The Wilderness Committee, where I have and currently hold outreach and team lead positions.
In addition, I volunteer my free time with the People's Climate Movement, where I have assisted in organizing the People's Climate March in 2014, the Jobs, Justice, Climate March and the COP21 Toronto March in 2015. I also volunteer with the Bathurst-Finch and Malvern Action for Neighbourhood Change, where I have formed community groups such as the Bathurst-Finch Social Action Group and the Branson Community Action Group. In Malvern, I am part of 42 Voices which is a resident group promoting civic engagement, and a Food Security Table, where we work on food security initiatives within the community, and oversee two community gardens within Malvern.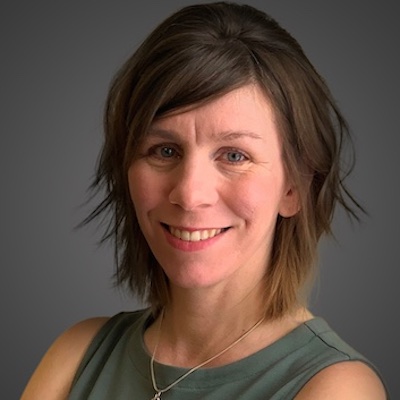 Michelle Petersen
I grew up in Orléans and currently live there with my son. As a proud Franco-Ontarian, I am committed to maintaining and improving French language services in the province. It was my advocacy for the bilingualization of the GPO website that led to me being recruited to run in the last provincial election. During the 2022 election campaign, I initiated weekly meetings for all the candidates in the Eastern Region. While the original goal was to support one another in preparing for upcoming debates and public engagements, the group became the launching pad for extensive cross-regional collaboration.
My professional background is in the area of mental health and gender-based violence. I am a member of the College of Registered Psychotherapist of Ontario as Registered Psychotherapist (Inactive). My personal experience as a survivor as well as my career, have provided me with an in depth understanding of mental health and trauma. In the fall of 2022, I accepted a 1-year mandate as the Interim Director General at Action ontarienne contre la violence faite aux femmes, the provincial coalition for francophone and feminist services that support victims and survivors of gender-based violence. In this role, I have been leading 14 member organizations to develop systems and mechanisms to increase their collaboration through the sharing of knowledge and resources.
Largely influenced by my background in therapy and social services, I take a collaborative approach to leadership. My intersectional feminist analysis leads me to question the status quo and to seek out those people who are not yet sufficiently represented in decision making. My exceptional listening and observation skills allow me to identify people's needs as well as their apprehension, which is essential to managing interpersonal dynamics or implementing change within a group or organization.
I would like to represent the Eastern Region on the Provincial Executive. I see this as an opportunity to continue building upon the work I have done in three key areas :
cross-regional collaboration and sharing of resources,
understanding and promotion of the francophonie,
equity, diversity and inclusion.
I am committed to seeing Ontario voters recognize the dynamic, honest and engaging way we do politics. I would like to be part of a team which is striving to build our capacity so that we may offer Ontarians healthy, connected and sustainable communities.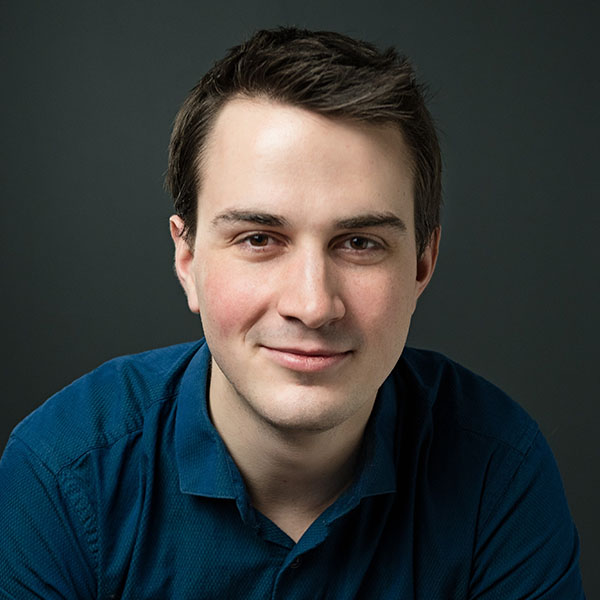 Eric Gilmour
Eric served as one of the Young Green Representatives on the Provincial Executive since the creation of the position at the 2017 AGM until the 2019 AGM. Eric has served as Chair of the Conduct Committee since 2018. Eric has also served on the Policy Processing Committee, and currently sits on the Provincial Nomination Committee for the upcoming 2022 general election.
Eric has served on the Constituency Association boards of Simcoe North and Ottawa Centre, and has volunteered on several campaigns including the Ottawa 2020 byelections, the Steve Dyck 2019 Federal Campaign, and the Mike Schreiner 2018 campaign.
Eric currently has lived in Ottawa since 2017 where he works for an engineering consulting company. He specializes in road design and traffic engineering, and also does work in asset management.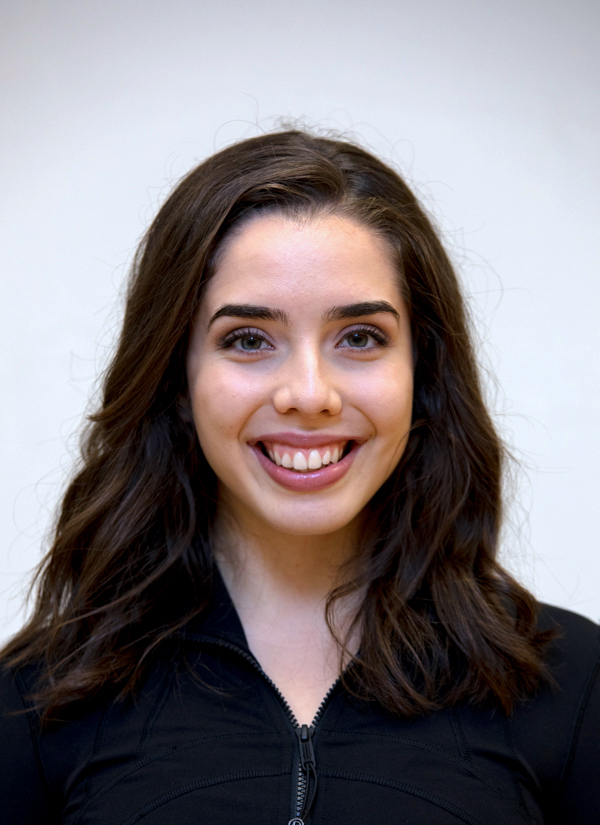 Carolina Rodriguez
Carolina Rodriguez (she/her) wants to put climate justice, equity, and progress at the forefront.
In the role of Youth Co-chair, Carolina will focus on advocating for the pillars of the Green Party and Environmental Justice on behalf of young party members.
A current Environmental Governance major at the University of Guelph, Carolina exemplifies the power and drive of youth in her community. She believes that representation from all ages and experiences is necessary to enact change. Carolina immigrated to Canada when she was young; this has given her an understanding of the challenges people face in a new community. She wants to extend the same welcome and opportunities she enjoyed to other new Canadians.
Standing steadfast for people and nature, Carolina will act with passion and sincerity to build our community and increase youth involvement.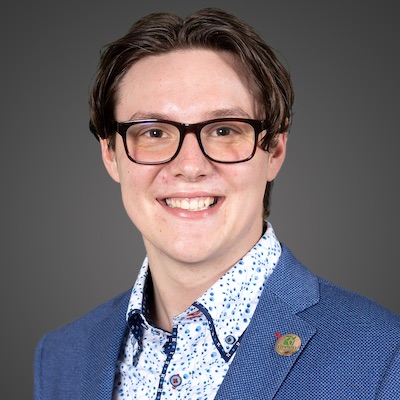 Sean McClocklin
Sean McClocklin is a dynamic and passionate individual who is running for Co-Chair of the Young Greens of Ontario. With a blend of professionalism and a touch of fun, Sean brings a fresh perspective to the table.
In 2022, Sean made waves as a young candidate in Nipissing, showcasing his dedication to making a positive impact in his community. His commitment to inclusivity and equality is evident through his role as a director of Fierté North Bay Pride since 2022, where he has worked alongside community members to promote LGBTQ+ rights and acceptance.
Sean's enthusiasm for political engagement extends beyond his own campaign. He has actively volunteered on various campaigns, from Parry Sound-Muskoka to Hamilton Centre to Kanata-Carleton, demonstrating his unwavering support for progressive causes and candidates.
Education has been a cornerstone of Sean's journey. In 2021, he graduated with a diploma in Addictions & Mental Health in North Bay, Ontario. This educational background has equipped him with a deep understanding of the challenges faced by individuals struggling with addiction and mental health issues.
Currently based in Ottawa, Ontario, Sean works as a Canadian Certified Addictions Counsellor and Direct Care Worker in Behavioural Treatment. His hands-on experience in this field allows him to bring a unique perspective to the table, advocating for evidence-based policies and support systems for those in need.
As the chairman of the Young Greens of Ontario Governance Committee, Sean showcases his leadership skills and ability to navigate complex organizational structures. His dedication to fostering a transparent and inclusive environment within the Young Greens of Ontario is unwavering.
Outside of his professional pursuits, Sean enjoys reading, gardening, exploring the great outdoors, immersing himself in nature, and finding inspiration in the beauty of Ontario. He believes that a healthy environment is essential for a thriving society and is committed to advocating for sustainable practices and policies.
With Sean McClocklin as Co-Chair of the Young Greens of Ontario, you can expect a leader who is not only professional and knowledgeable but also brings a sense of fun and enthusiasm to the table. His passion for participatory democracy, inclusion & social justice, mental health, and environmental sustainability make him the ideal candidate to represent the Young Greens of Ontario.