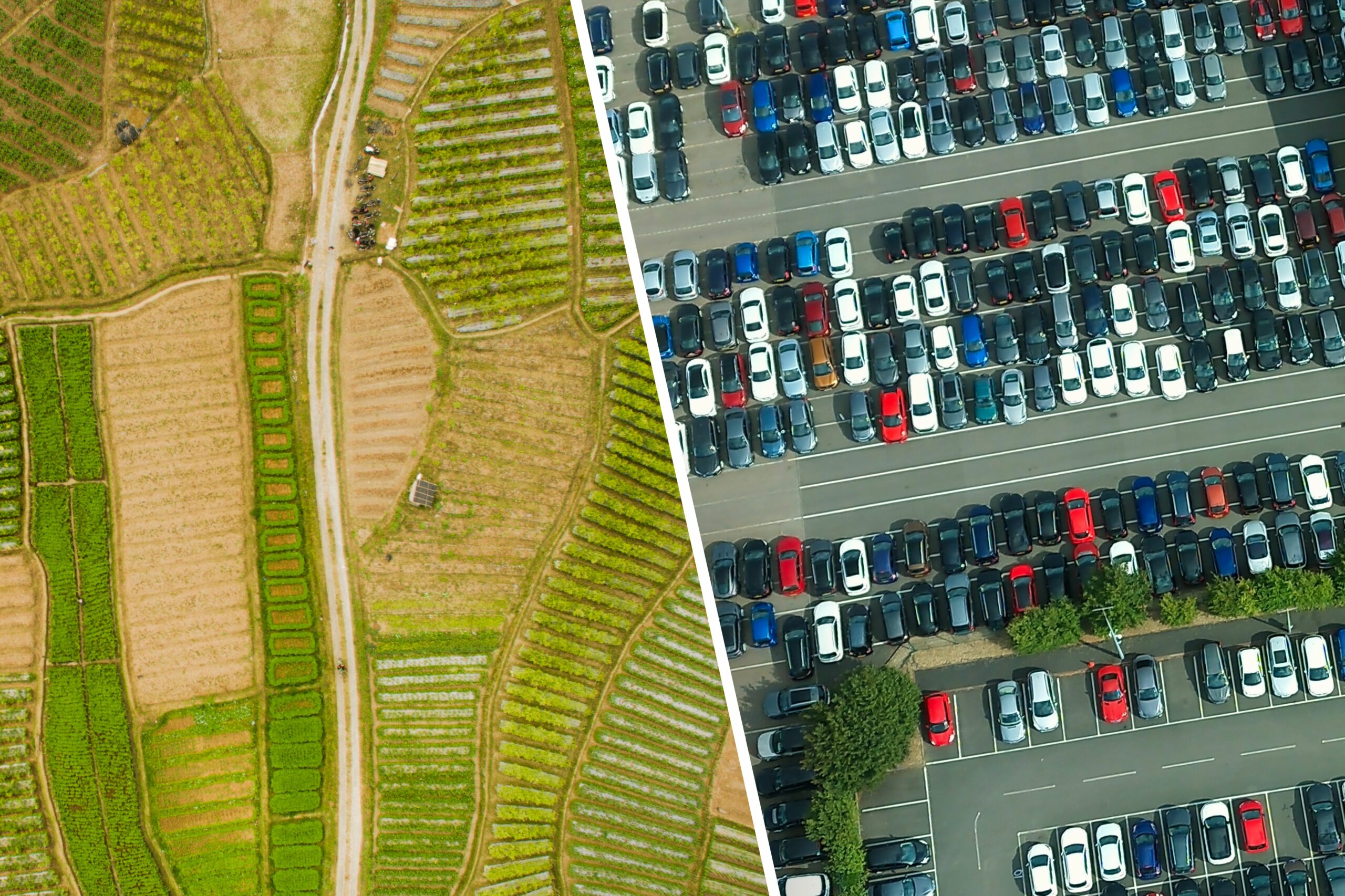 Hands off the Greenbelt!
We need farmland, not freeways.
Promise made, promise broken.
Doug Ford plans to open up 7,400 acres of protected Greenbelt land to pro-sprawl developers.
And he's still determined to build the disastrous Greenbelt highways – Highway 413 and the Bradford Bypass – that will pave over thousands of acres of farmland and pump millions of tonnes of carbon pollution into the atmosphere.
We can't keep bulldozing the precious farmland that feeds us and the wetlands that protect us from extreme weather.
We can stop this.
Ford tried the same thing four years ago but had to back down when the people rose up and said no. It's time for more people power.
Tell Doug Ford: Hands off the Greenbelt!
THEN:
"We won't touch the Greenbelt – that's it."

Doug Ford, May 1, 2018
NOW:
"Ontario backtracks on Greenbelt pledge"

Toronto Star, Nov. 4, 2022
RAISE YOUR VOICE
Send Doug Ford a letter telling him to keep his hands off our Greenbelt.
SIGN THE PETITION
Sign our petition calling on Doug Ford to keep his hands off the Greenbelt, cancel Highway 413, and invest in livable and affordable communities connected by transit that protect nature and crush climate pollution.

Once you (and all your friends and family) have signed, send the petition back to us at:
Green Party of Ontario
PO Box 1132, Station F
Toronto ON M4Y 2T8
Or you can scan it and email it to admin@gpo.ca
Donate Today
Our work is funded by grassroots supporters like you. With your help, we can build an Ontario where we tackle housing affordability, act on climate and improve our health. Every little bit helps.
Have Your Say
Can't make it to our Day of Action? No problem! You can still have your say:
Add your name – tell Doug Ford to protect the Greenbelt from pro-sprawl developers.