Take action to stop Ford's backdoor attack
Promise made. Promise broken. Doug Ford has caved on his election pledge to 'protect the Greenbelt in its entirety'. If passed, Bill 66 would give municipalities the power to build in the Greenbelt and chip away at the places we love in Ontario.
This is happening under the excuse of cutting red tape, while the government hides what Bill 66 is really about – a gift to large corporations and deep-pocketed investors.
And it's not just the Greenbelt. Bill 66 also removes clean water protections and rules for toxic chemicals, putting our water, land and public health at risk.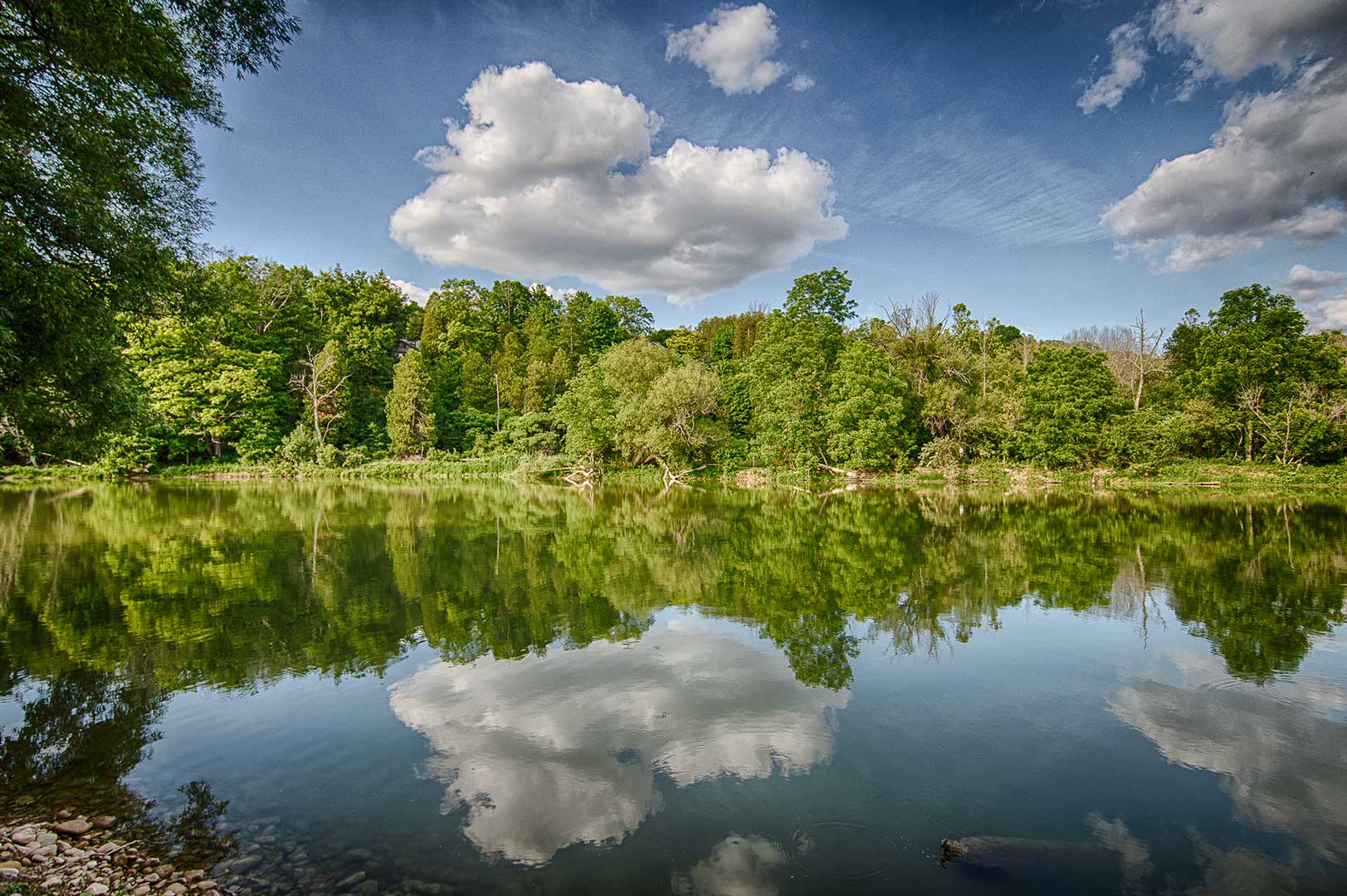 How you can help
The Green Party of Ontario will be mobilizing on an unprecedented scale to resist Bill 66 and defend the Greenbelt. With our leader Mike Schreiner now at Queen's Park, we can stand up to Ford's back-door plan and keep his hands off the Greenbelt.
Here's how you can help:
Why Protect the Greenbelt?
The Premier sees the Greenbelt as red tape, but he couldn't be more wrong.  
The Greenbelt preserves farmland and greenspace essential for naturally filtering water and preventing flooding, not to mention critical habitat for many of Ontario's endangered species. It also helps to combat climate change by storing 86.6 million tonnes of carbon. The Greenbelt provides approximately $2.6 billion annually in environmental services.
Protection also makes financial sense. Food and farming in the Greater Golden Horseshoe contributes $12.3 billion to the economy and creates 212,000 jobs.  Over 7,000 of these farms are found in the Greenbelt, including half of Ontario's fruit farms and one fifth of our vegetable farms.
The Greenbelt is also our biggest defence against climate change. Natural greenspace absorbs flood water and reduces the impact of extreme storms on our infrastructure and stormwater management systems.
Learn more about the Greenbelt
To view a map of the Greenbelt, visit the Ontario Greenbelt Alliance
To learn more about the Greenbelt and all the benefits it provides, visit Friends of the Greenbelt
Read what other groups are saying about Bill 66, including its impact on drinking water:
Read Bill 66: