For more information, please contact
John Chenery
About Mike
Mike Schreiner, Leader of the Green Party of Ontario and MPP for Guelph, is the first Green MPP elected to the Ontario Legislature in 2018.
Schreiner addresses Toronto rally with a clear message to Doug Ford: Keep your hands off our Greenbelt
January 23, 2023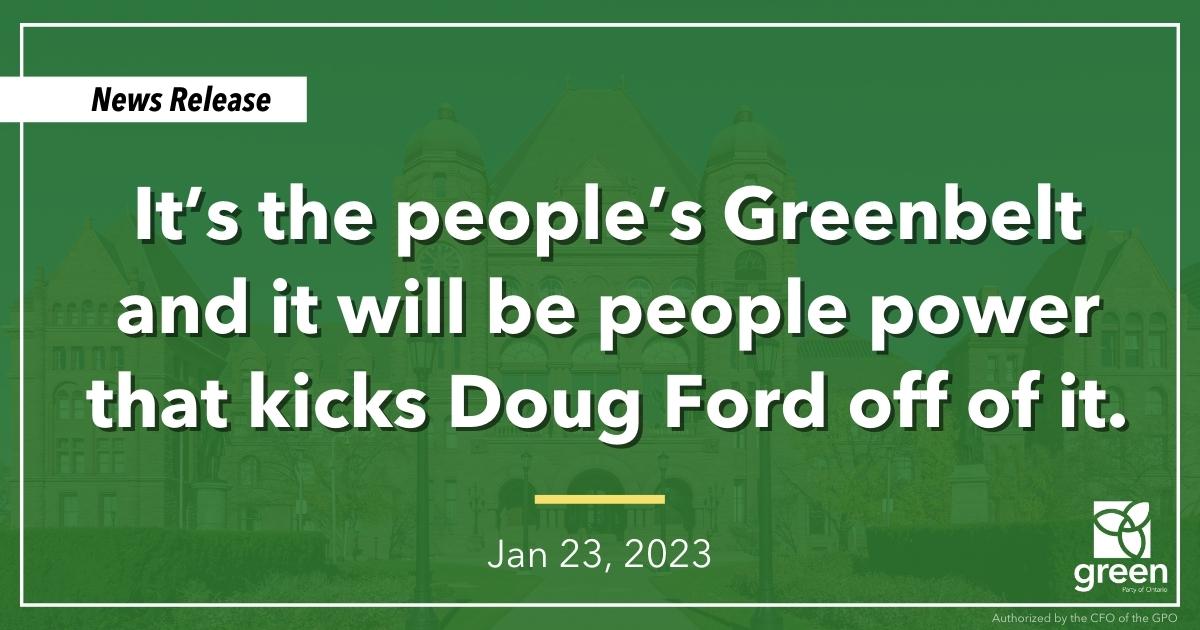 TORONTO — Ontario Greens Leader Mike Schreiner today repeated his demand to Premier Doug Ford: Keep your Greenbelt promise, keep your hands off our Greenbelt.
Speaking to a packed rally outside the annual conference of the Rural Ontario Municipal Association, Schreiner said: "It's not the land speculators' Greenbelt, it's not Doug Ford's Greenbelt – it's the people's Greenbelt and it will be people power that kicks Doug Ford off the Greenbelt.
"We can solve the housing crisis without allowing a handful of land speculators to turn millions into billions.
"We don't need to build billion-dollar highways to million-dollar homes. That will not solve the housing crisis, in fact it will make it worse."
Bill 23 is going to force people into long, expensive commutes, Schreiner said. It will destroy the farmland that feeds us, the wetlands and green space that clean our drinking water and protect us from floods.
"We should be building homes people can afford in communities where they want to live and close to where they work," he said.
"Ontario Greens will work across party lines, uniting the opposition to say no to Doug Ford and yes to affordable communities."
–30–
Media Contact:
John Chenery
johnchenery@gpo.ca
647-213-2060
-30-