For more information, please contact
Cecilia Stuart
To solve the healthcare crisis, Ford government should start with paying healthcare workers fairly
January 19, 2023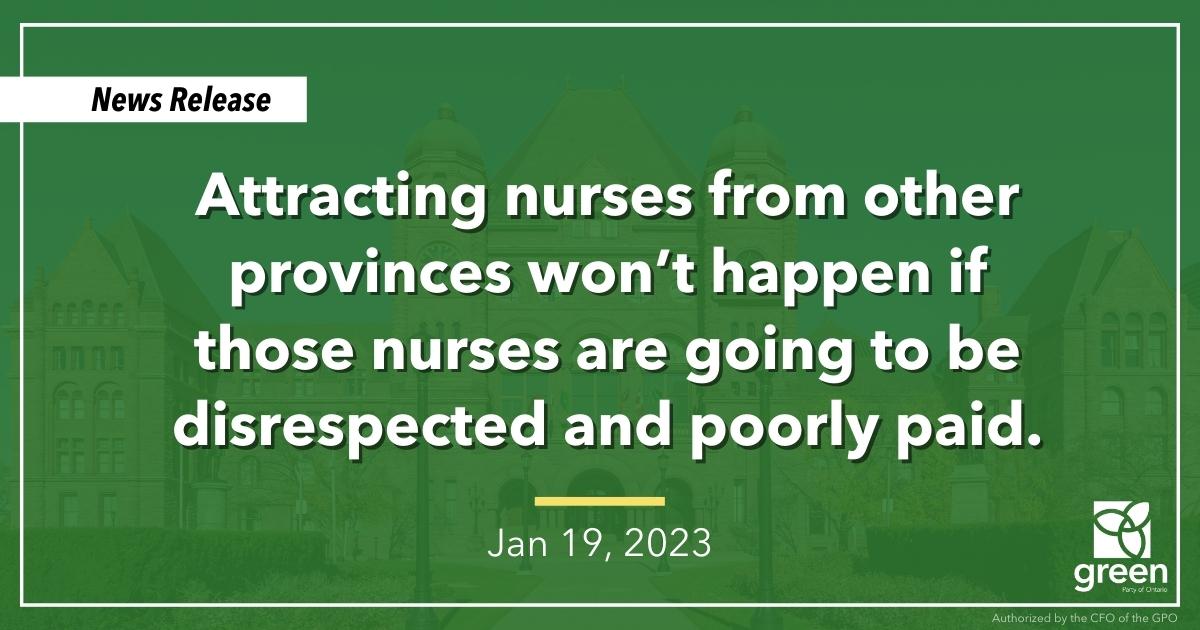 QUEEN'S PARK — Green Party of Ontario Leader Mike Schreiner released the following statement in response to the Ford government's announcement that they will table legislation allowing healthcare workers licensed in other provinces to immediately practice in Ontario.
"When will the Premier admit that Ontario's healthcare crisis won't be solved until he treats nurses and frontline healthcare workers with the respect they deserve?
Enabling nurses from other provinces to practice in Ontario is a good step. But we can't let this move distract from the fact that the health human resource crisis exists because of the government's refusal to offer healthcare workers fair wages and decent working conditions.
Ontario's nurses are overworked and underpaid. They're leaving the profession in unprecedented numbers. And now, with Ford's decision to privatize routine surgeries, the public system will face even further staffing strains.
If the Premier truly wanted to solve the healthcare staffing crisis, he would focus on creating better working conditions so nurses can do the work they're trained to do. Attracting nurses from other provinces won't happen if those nurses are going to be disrespected and poorly paid.
Ontario Greens are calling on the Premier to:
Immediately drop the government's appeal of Bill 124
Implement a nurse retention strategy that includes permanent raises and better benefits and working conditions for all healthcare workers
Immediately halt their plan to allow for-profit private clinics to carry out routine surgeries, which will take nurses and doctors away from the public system."
–30–
Media contact:
John Chenery
johnchenery@gpo.ca
647-213-2060
-30-