For more information, please contact
Cecilia Stuart
Shh! While no one was looking, Doug Ford stripped more powers from Conservation Authorities
January 19, 2023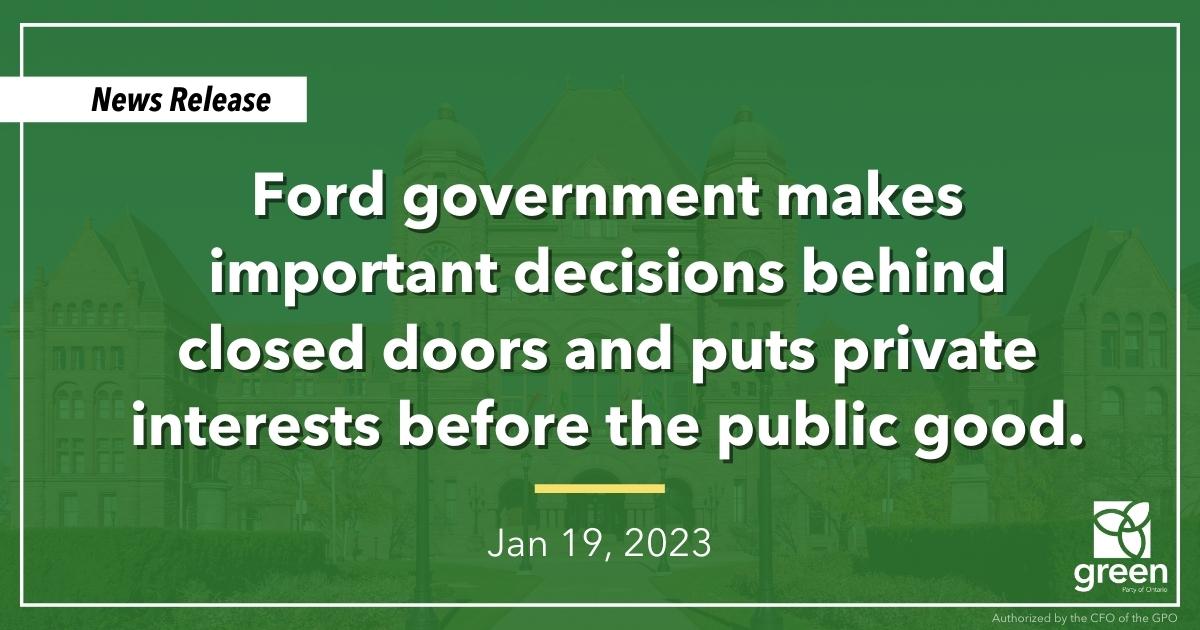 QUEEN'S PARK — Ontario Greens leader Mike Schreiner released the following statement in response to a report that the Ford government waited until municipalities were on vacation before issuing a notice stripping Conservation Authorities (CAs) of vital environmental oversight powers.
"The Ford government's stealth and deception is unacceptable and damaging. The Premier's embrace of underhanded tactics to avoid scrutiny of his reckless anti-environment agenda puts people and property at risk.
Waiting until December 29 – when most municipal offices are closed – to give municipalities and Conservation Authorities just three days' notice of major changes to the powers of CAs continues a disturbing pattern.
Whether it's carving up the Greenbelt, privatizing healthcare or selling off Ontario Place, this government ignores public consultations, rejects expert advice, makes important decisions behind closed doors and puts private interests before the public good.
The government's 11th-hour letter on December 28 tells CAs that they no longer have the power to review development applications for impacts on woodlots, fish habitat or species at risk.
For many decades, CAs have been our first and best line of defence against serious flooding by requiring changes to development proposals that threaten vital watersheds, wetlands, forests, species habitat and green spaces.
But Doug Ford just sees this as an obstacle to his reckless expensive pro-sprawl agenda. He has been chipping away at the power of CAs since he first came to office.
It is fiscally irresponsible for the government to act with such reckless disregard for the way CAs have saved lives and money.
Sound planning saves money, and I wish the Premier understood this math."
-30-
Media contacts:
John Chenery
647-213-2060
johnchenery@gpo.ca
-30-