For more information, please contact
Cecilia Stuart
Ontarians deserve to know the truth about Ford's broken Greenbelt promise
January 18, 2023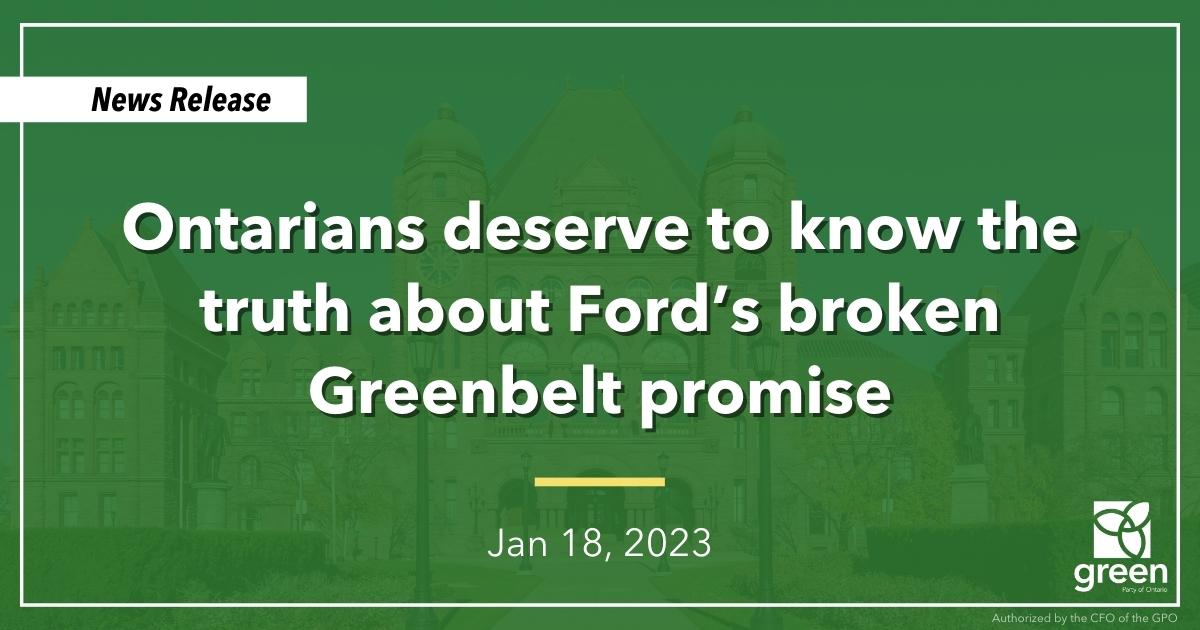 TORONTO — Ontario Greens leader Mike Schreiner released the following statement after the Auditor General and the Integrity Commissioner announced they will conduct separate investigations into the Ford government's decision to open up Greenbelt lands for development.
"I am pleased that both the Integrity Commissioner and the Auditor General have agreed to investigate Ford's decision to break his often-repeated promise not to open up areas of protected Greenbelt land for development.
There are serious unanswered questions about how certain Conservative connected land speculators knew to buy the parcels in question – some of these transactions occurring mere months before the government's announcement.
This whole affair does not pass the smell test.
The government's claim that the land is needed for housing has been comprehensively debunked by municipal leaders, land use experts and the government's own hand-picked Housing Affordability Task Force.
The housing crisis is not caused by a shortage of land.
Furthermore, the people of Ontario need to know the real financial and environmental consequences of this decision. Because we will never hear that from this government.
We need to know how much this deal is costing taxpayers and why the Ford government is putting private interest ahead of public benefits."
-30-
Media contact:
John Chenery
647-213-2060
johnchenery@gpo.ca
-30-