For more information, please contact
Cecilia Stuart
Ontarians need to know the real story behind Greenbelt land deals – Schreiner
January 6, 2023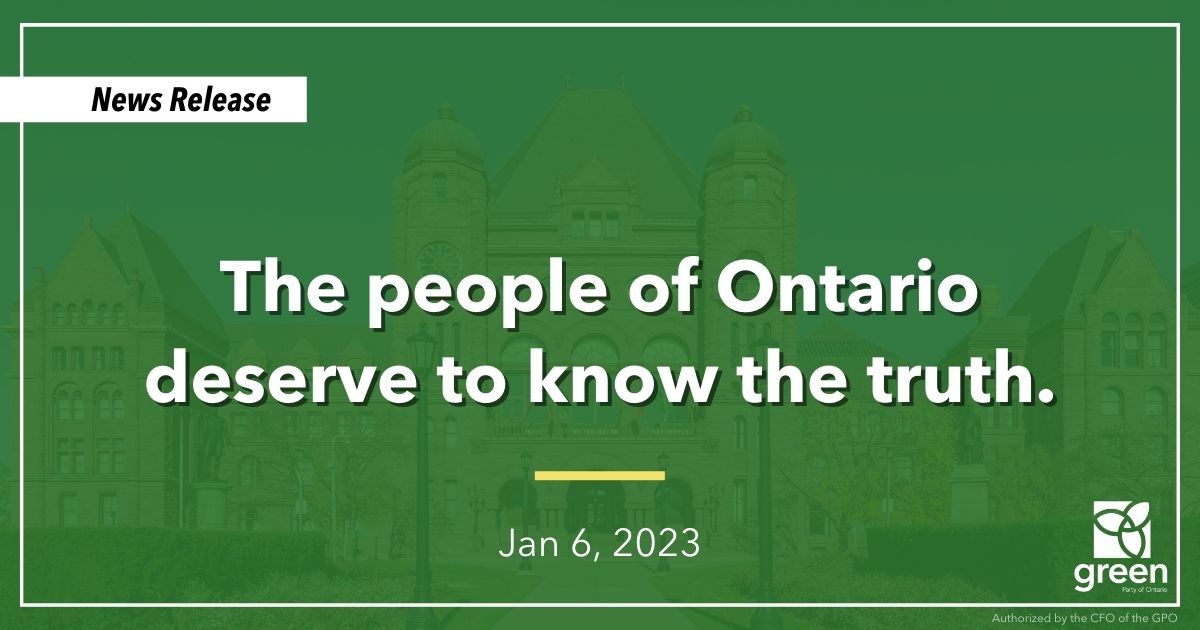 GUELPH — Ontario Greens leader and MPP Guelph, Mike Schreiner, released the following statement in response to a report that the OPP are considering launching an investigation into Greenbelt land deals in response to numerous complaints, including from Patrick Macklem, constitutional law expert and former Ontario Green candidate in Parkdale-High Park.
"I am pleased that the OPP is responding to serious concerns about these shady land deals.
The people of Ontario deserve to know the truth about how a select group of PC-friendly speculators will soon be able to cash in on their Greenbelt land grabs.
The Ford government's explanation for why it is opening up these protected lands just doesn't make sense.
Yet Ford and Housing Minister Clark continue to mislead Ontarians by claiming that the Greenbelt must be sacrificed in the name of building much needed housing.
Over and over again that has been shown to be untrue. Lack of land is not the cause of the housing crisis.
We need to find out the real reason they are giving up our Greenbelt to the developers' bulldozers."
-30-
Media contact:
John Chenery
johnchenery@gpo.ca
647-213-2060
-30-