For more information, please contact
Cecilia Stuart
Ford ending 2022 with more of the same: disrespect
December 30, 2022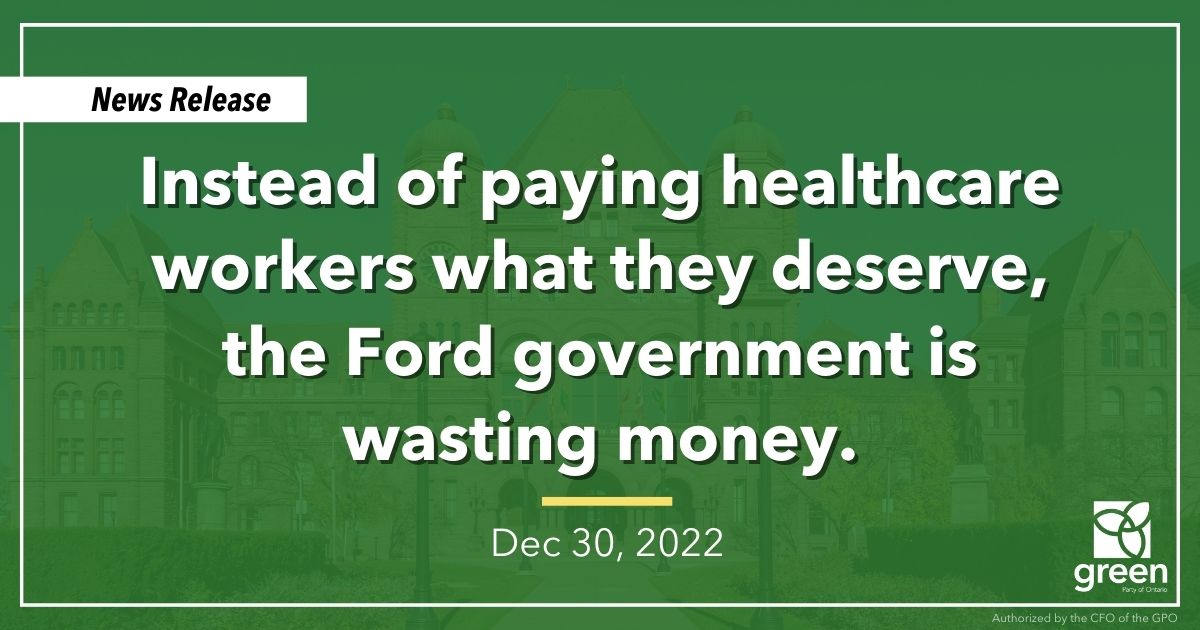 TORONTO — Ontario Greens leader and MPP for Guelph, Mike Schreiner, released the following statement about the government's decision to file an appeal of the court decision striking down Bill 124.
"The government had a choice. They could accept what everyone had been saying for years – that Bill 124 was unconstitutional – or they could double down and make it loud and clear that they don't respect our healthcare workers.
Waiting until the 11th hour and under the cover of the holidays to appeal the Bill 124 decision is shameful and a waste of taxpayer dollars.
Instead of paying healthcare workers what they deserve, the Ford government is wasting money paying lawyers, as the healthcare system is in crisis.
Bill 124 has undoubtedly fueled staffing shortages – and by digging his heels in on suppressing wages unconstitutionally Ford is slapping our healthcare workers, who are scrambling to keep our healthcare system afloat, in the face.
Ford needs to abandon his crusade of disrespect for our nurses and healthcare workers and abandon this appeal immediately."
-30-
Media contact:
John Chenery
media@gpo.ca
647-213-2060
-30-