For more information, please contact
Cecilia Stuart
Let the clock run out on Bill 124
December 21, 2022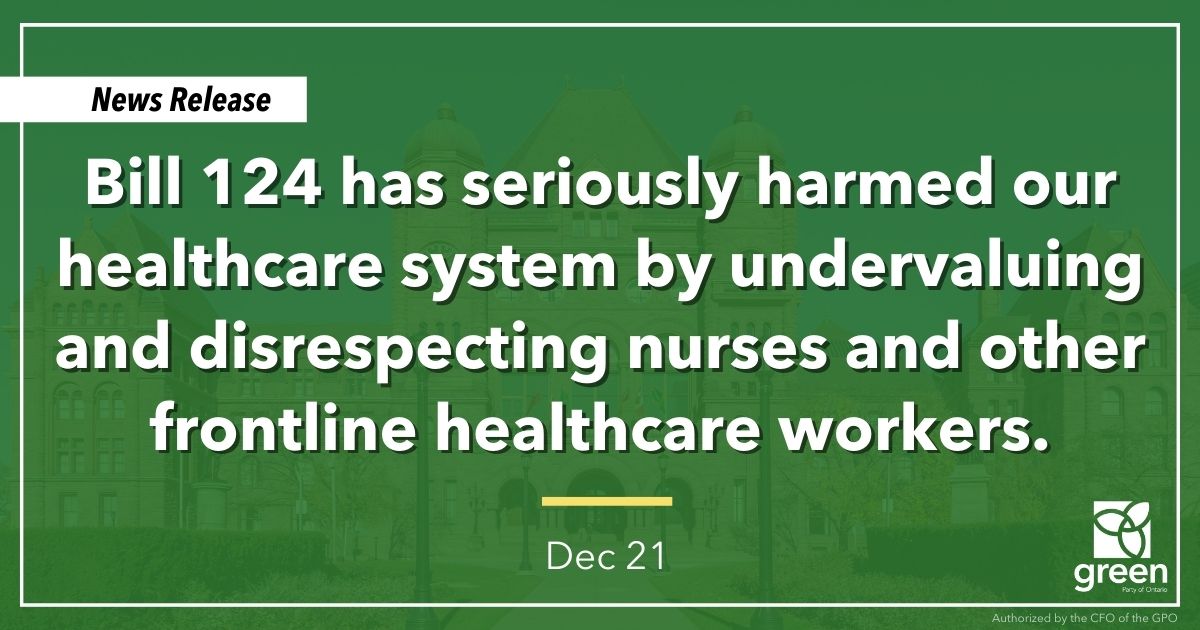 TORONTO — Ontario Greens leader and MPP for Guelph, Mike Schreiner, released the following statement about the government's plans to appeal the court decision striking down Bill 124.
"With just over a week to go to file an appeal against the Bill 124 court ruling, the Ford government is hopefully feeling the pressure from the public about launching yet another expensive court challenge to defend its legislative mistakes.
The government should now just admit that Bill 124 is unconstitutional – not to mention unjust and discriminatory – and drop its plans to appeal the Ontario Superior Court decision striking it down.
The wage-suppressing bill has seriously harmed our healthcare system by undervaluing and disrespecting nurses and other frontline healthcare workers.
It has been a major contributor to the current crisis in the province's hospitals as overstressed nursing and other staff departed the sector.
Launching an appeal to save Bill 124 now would just make things worse – and waste public money.
I call on the Premier to let the clock run out on Bill 124."
-30-
Media contact:
John Chenery
media@gpo.ca
647-213-2060
-30-