For more information, please contact
Cecilia Stuart
There's no excuse for delaying shift from fossil gas to clean renewable electricity
December 15, 2022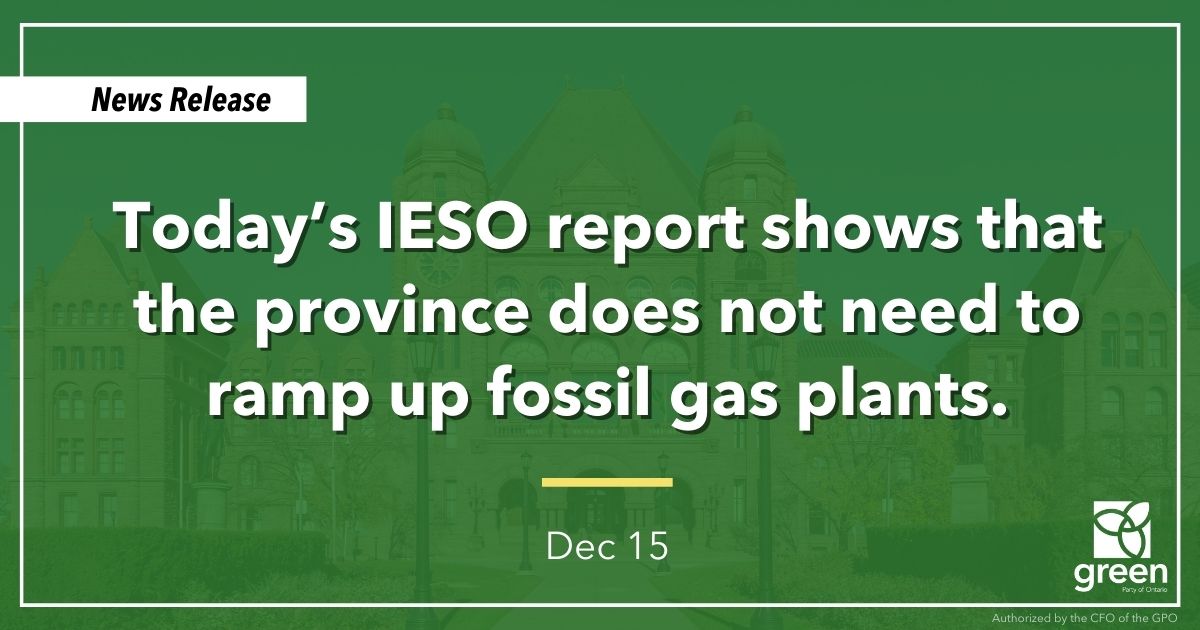 GUELPH — Ontario Greens leader and Guelph MPP Mike Schreiner released the following statement in response to a new report from the Independent Electricity System Operator on the cost of phasing out gas power in Ontario.
"Ontario has a once-in-a-generation opportunity to build a fully clean electricity grid that is affordable for rural and urban residents if the Ford government ends its hostility to renewables and energy efficiency programs.
Today's IESO report shows that the province does not need to ramp up fossil gas plants.
The Dunsky report released in September shows that renewable energy, combined with energy efficiency and demand management programs, is the lowest cost way to meet Ontario's electricity needs.
The government needs to act urgently on these solutions as we move to electrify transportation and home heating to reduce climate pollution and set Ontario up as a leader in the fast growing climate economy.
Greens call on the Ford government to get a decarbonization plan for Ontario's electricity grid in place immediately. At the very least, we must meet the Federal government's 2035 target for a zero emission grid, with a clear goal of getting there by 2030.
The absence of such a plan not only makes it harder to meet our climate obligations. It also hurts our economy by failing to create a stable investment climate for zero emission electricity generation."
-30-
Media contact:
John Chenery
johnchenery@gpo.ca
647-213-2060
-30-