For more information, please contact
Cecilia Stuart
Ford abandoning tourism Industry in time of need
December 15, 2022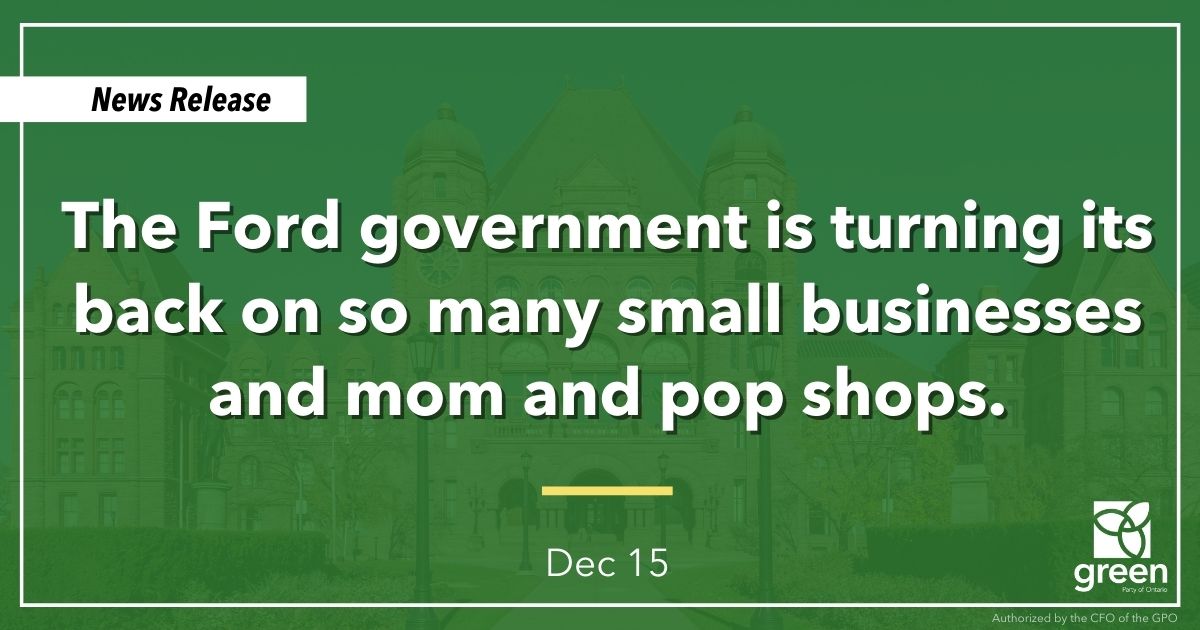 TORONTO — Ontario Greens leader and Guelph MPP Mike Schreiner released the following statement about the government's decision not to renew the staycation tax credit:
"Despite calls from the tourism industry to make the staycation tax credit permanent, the Ford government is instead turning its back on so many small businesses and mom and pop shops.
And to do so just after the release of a report showing that tourism activity has declined about 35 per cent from pre-pandemic levels makes me question this government's commitment to helping the small business sector.
To take away incentives that benefit both the tourism industry, and families needing a bit of help to be able to travel our beautiful province during a time of high inflation, truly makes no sense.
The government's budgets consistently show they are underspending and hoarding large amounts of cash – yet they continue to pinch pennies, hurting small businesses and the public services people need.
Ontario Greens call for the credit to become permanent, and renew our calls for it to be expanded to include restaurants."
-30-
Media contact:
John Chenery
johnchenery@gpo.ca
647-213-2060
-30-