For more information, please contact
Cecilia Stuart
As children's hospitals call in emergency help, Ontarians want to know: What's the plan, Premier Ford?
December 5, 2022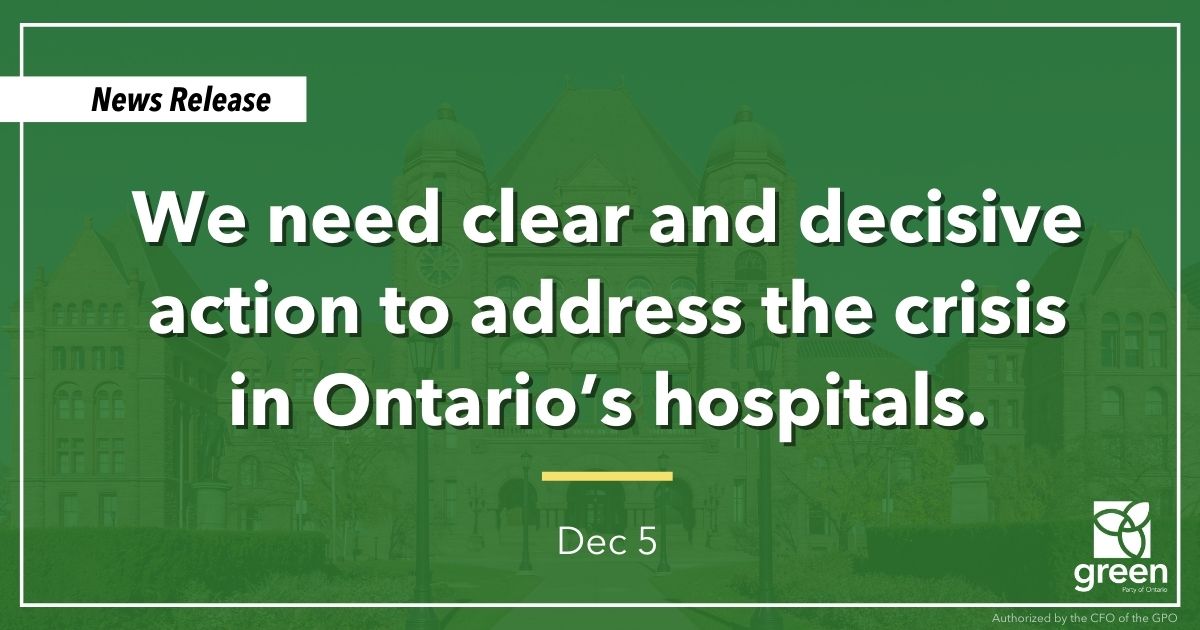 TORONTO — Ontario Greens leader and MPP for Guelph, Mike Schreiner, released the following statement in response to reports that the Children's Hospital of Eastern Ontario has called in the Red Cross to help with patient care."The Ford government continues to insist that all is going according to plan as children's hospitals across the province struggle to deal with a surge in admissions of young patients suffering from respiratory viruses and a shortage of staff.
With one of the province's biggest children's hospitals calling in the Red Cross to help, Ford's so-called plan seems to be failing badly.
Ontarians are becoming increasingly alarmed about the Ford government's ability to actually address the crisis.
A crisis which they refuse to admit.
What other measures are part of 'the plan' as we move deeper into flu season? The citizens of Ontario deserve to know.
Just last week, the Financial Accountability Office reported that the government had spent $859 million less on healthcare than planned so far this financial year. How does that fit into 'the plan'?
The plain truth is that Doug Ford's failure to invest in healthcare workers and the healthcare system has brought us to this crisis point.
We need clear and decisive action to address the crisis in Ontario's hospitals.
So I now ask the Premier to show us the plan.
Ontario Greens are calling on Doug Ford to implement a real plan to address the healthcare crisis that includes:
Immediate and targeted financial investments
Dropping its appeal on Bill 124, which caps healthcare workers wages, to address the mass exodus of nurses and frontline health workers in Ontario
Clear and concise communication to the public, including parents, about what the plan is to ensure their kids can get the healthcare they need."
-30-
Media contact:
John Chenery
johnchenery@gpo.ca
437-929-1792
-30-