For more information, please contact
Cecilia Stuart
If the Ford government really wants to support nurses, it must not appeal Bill 124
December 1, 2022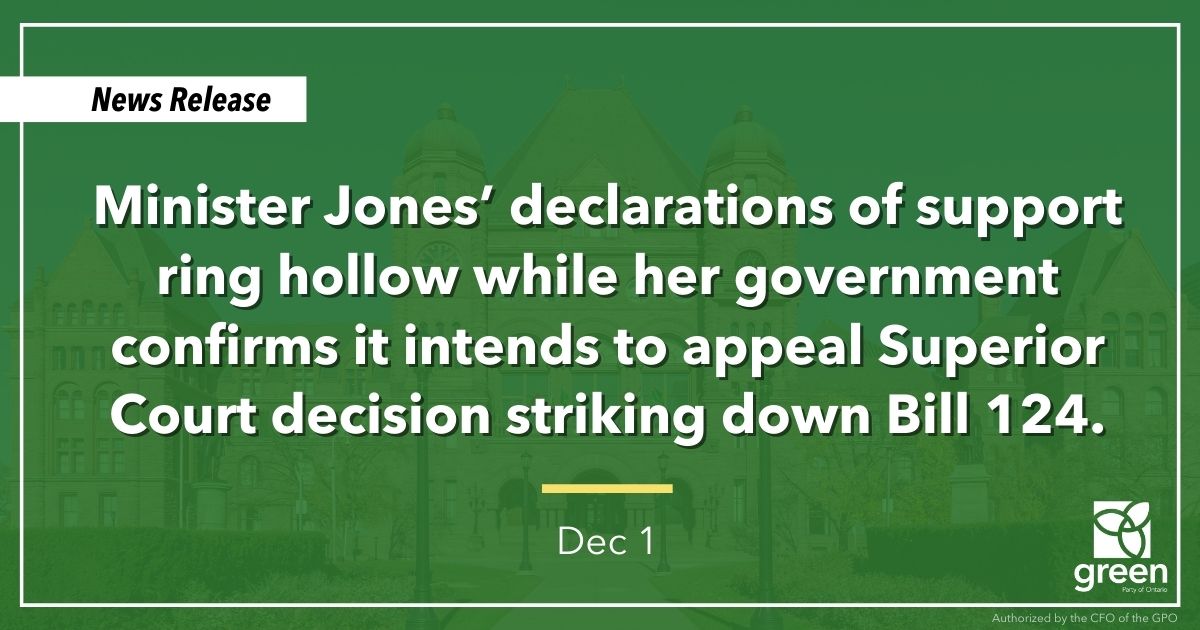 QUEEN'S PARK — Ontario Greens leader and Guelph MPP, Mike Schreiner, released the following statement following today's announcement by Health Minister Sylvia Jones of funding to train critical care nurses.
"Minister Jones' declarations of support for Ontario's nurses ring hollow while in the same breath her government confirms it intends to appeal the Superior Court decision striking down Bill 124.
Bill 124 undervalues and disrespects nurses and other frontline healthcare workers by denying them the right to negotiate fair wages, benefits and working conditions.
Bill 124 has undoubtedly contributed to the current crisis in the province's hospitals as an exodus of nursing and other staff has caused long wait times and a shortage of critical care beds.
If the Minister really cared about Ontario's nurses and healthcare workers, she would prevail upon the Premier to respect the decision of the court that Bill 124 violates the Canadian Charter of Rights and Freedoms.
I urge the government to accept the decision, move on, and begin negotiating in good faith with the people who care for us."
-30-
Media contact:
John Chenery
johnchenery@gpo.ca
437-929-1792
-30-