For more information, please contact
John Chenery
AG report shows government's risky and reckless disregard for our livelihoods, properties and finances
November 30, 2022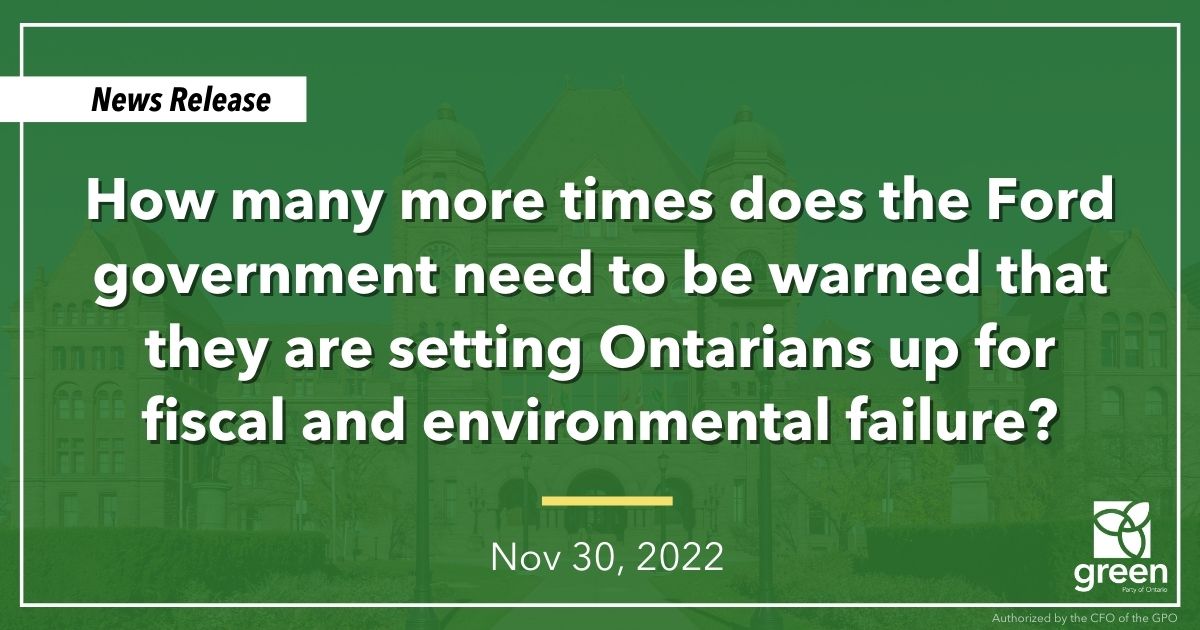 QUEEN'S PARK — Ontario Greens leader and MPP for Guelph, Mike Schreiner, released the following statement in response to the Auditor General's Annual Report.
"Today's AG report lays bare the Ford government's risky and reckless disregard for our livelihoods, properties and finances.
There are no plans to address the climate crisis and flooding risks, no plans to protect the Niagara Escarpment, no plans to rehabilitate oil and gas wells, no plans to address invasive species.
Instead of prioritizing protecting Ontarians, the Ford government is building highways like the 413 and Bradford Bypass against the judgement of their own Ministry experts. It's clear that Ford's highways are driven by politics, not by fiscally responsible planning.
At a time when flood risk is increasing, the Ford government is weakening conservation authorities, and gutting already weak wetland protections all in the name of an expensive pro-sprawl agenda.
Recent FAO reports show that climate fueled extreme weather is going to cost us $6 billion this decade and $116 billion this century in extra costs to public buildings. And adapting public transportation infrastructure will add between $110 billion to $229 billion to infrastructure costs by 2100.
Yet this government seemingly has no plans to adapt or mitigate these costs. Instead, they are ploughing ahead with paving over wetlands and the Greenbelt.
How many more times does the Ford government need to be warned that they are setting Ontarians up for fiscal and environmental failure?"
-30-
Media contact:
John Chenery
Director of Communications
johnchenery@gpo.ca
437-929-1792
-30-