For more information, please contact
Cecilia Stuart
Government clearly remains in denial of real issues causing healthcare crisis
November 25, 2022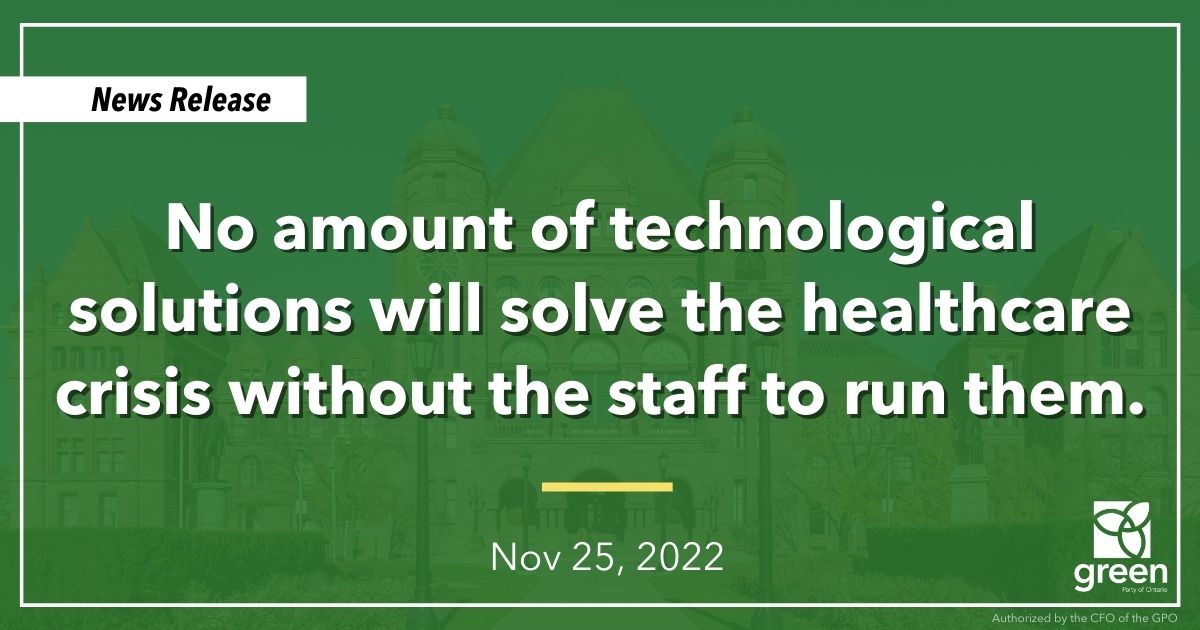 TORONTO — Ontario Greens leader and MPP for Guelph, Mike Schreiner, released the following statement in response to the government's announcement on funding for software to reduce surgical backlog.
"While I'm all for the modernization of our healthcare technology system, the government clearly remains in a state of delusion about the reality of the healthcare crisis in this province.
Solving the healthcare crisis is a complex task – but no amount of technological solutions will work without the staff to run them.
I echo the calls of Ontario's largest healthcare unions in calling on the government to address the frontline healthcare worker shortage by:
Immediately repealing Bill 124
Providing appropriate incentives to current workers but also to those that took early retirement to encourage their return to work,
Hiring new hospital support staff,
Fast tracking the integration of internationally trained healthcare professionals into Ontario's healthcare system, and
Explicitly committing to ensuring our healthcare system will remain public."
–30–
Media contact:
media@gpo.ca
437 929 1792
-30-