For more information, please contact
Cecilia Stuart
With pediatric ICU beds at capacity, still no plan from Doug Ford on healthcare crisis
November 11, 2022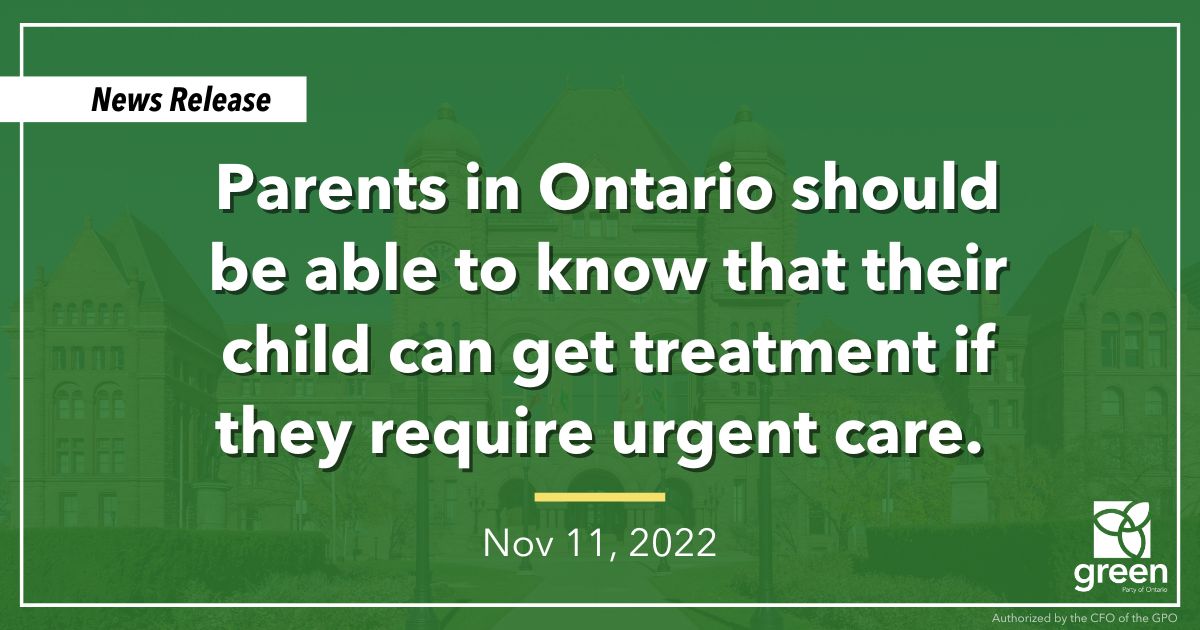 GUELPH — Mike Schreiner, Ontario Greens Leader and MPP for Guelph, made the following statement in response to concerning new data showing that all available pediatric intensive care hospital beds in Ontario are occupied:
"Parents in Ontario should be able to know that their child can get treatment if they require urgent care. But right now with pediatric ICU beds at capacity, that's not that case.
It's a deeply concerning and frightening situation that could have been avoided with the appropriate government action.
Doug Ford's failure to invest in healthcare workers and the healthcare system has brought us to this crisis point.
We're only at the start of what public health experts are calling a 'triple threat' respiratory virus season that's likely to get even worse.
We need clear and decisive action to address the crisis in Ontario's hospitals.
So I ask the Premier: what is the plan?
Ontario Greens are calling on Doug Ford to implement a real plan to address the healthcare crisis that includes:
Immediate and targeted financial investments
Immediately repealing Bill 124, which caps healthcare workers wages, to address the mass exodus of nurses and frontline health workers in Ontario
Clear and concise communication to the public, including parents, about what the plan is to ensure their kids can get the healthcare they need."
–30–
Media Contact:
John Chenery
johnchenery@gpo.ca
647-213-2060
-30-