For more information, please contact
John Chenery
About Mike
Mike Schreiner, Leader of the Green Party of Ontario and MPP for Guelph, is the first Green MPP elected to the Ontario Legislature in 2018.
Schreiner calls for major investments ahead of Fall Economic Statement
November 11, 2022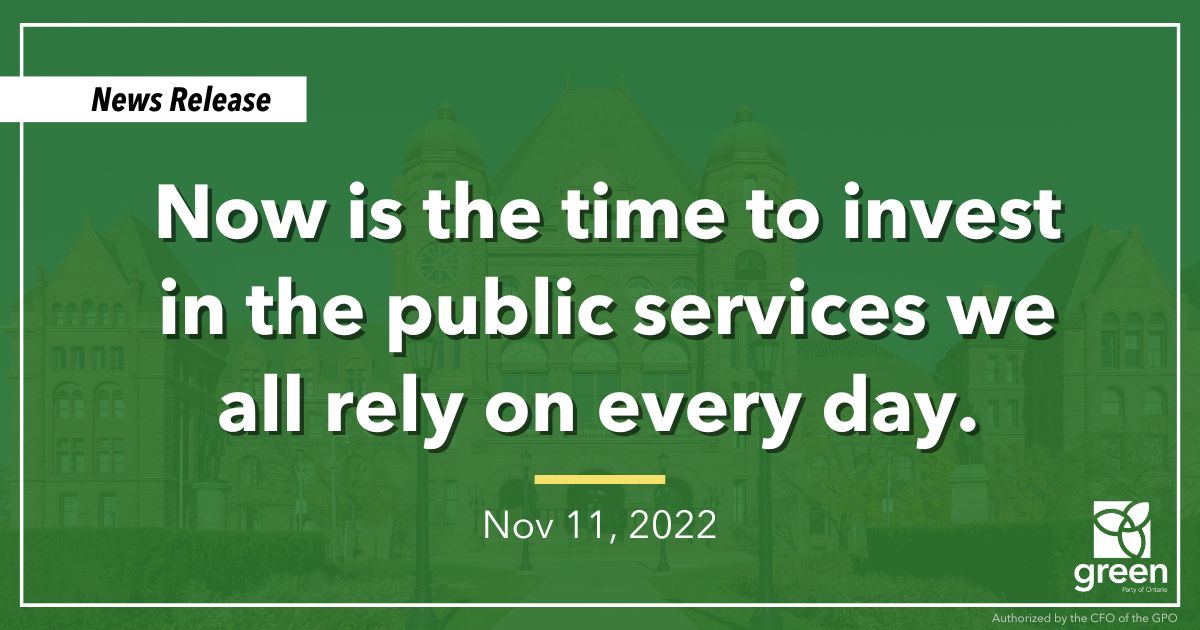 TORONTO — Mike Schreiner released the following statement ahead of Monday's Fall Economic Statement:
"Now is the time to invest in the public services we all rely on everyday.
It's not the time to be racking up surpluses and stashing away billions in opaque 'contingency' funds.
The Ford government's austerity mindset has caused nothing but pain and hardship for the people of Ontario – for people on ODSP living below the poverty line, for education workers fighting for a liveable wage, for children waiting far too long for life-altering surgeries because of the crisis in our healthcare system.
The Financial Accountability Office tells us that the government has the money to invest in improving people's lives. There will be large surpluses for at least the next six years and unallocated 'contingency funds' will balloon to $44 billion over that period.
This is nothing to be proud of when our healthcare system is in crisis, public education is starved of funding and a whole generation of Ontarians struggle to find an affordable place to call home.
This is a time for leadership, not penny-pinching. It's time to put people first and start making major investments in healthcare, mental health services, education, social services, affordable housing and climate action."
-30-
Media Contact:
John Chenery
johnchenery@gpo.ca
647-213-2060
-30-