For more information, please contact
Cecilia Stuart
Doug Ford must stop hiding and be honest with people about his decisions at Emergencies Act inquiry
October 26, 2022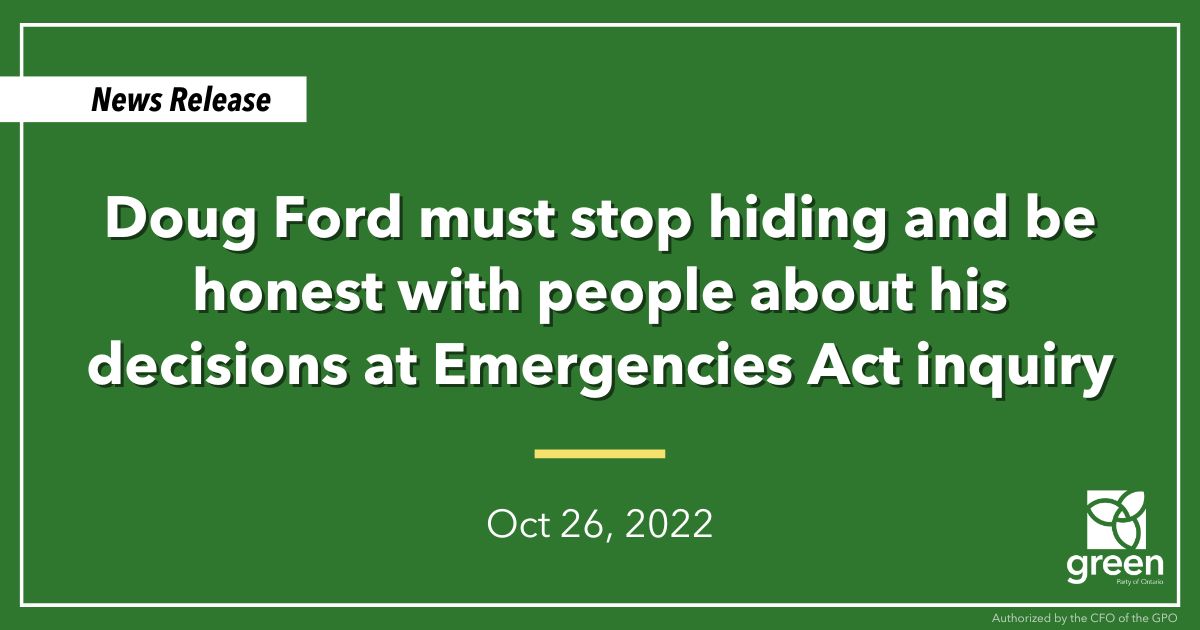 QUEEN'S PARK — Ontario Greens leader and MPP Guelph, Mike Schreiner, released the following statement in response to Premier Ford's decision to fight a summons to appear before the Emergencies Act inquiry.
"Doug Ford must drop the legal manoeuvrings that waste taxpayer money, do his job and be honest with people about his government's action or inaction by testifying before the Public Order Emergency Commission.
He's clearly afraid to be up front and honest with the people of Ontario.
The inquiry has heard that the Ontario government shirked its duty by refusing to engage with other levels of government as the crisis worsened. If that does not implicate the Premier in the Federal government's need to invoke the Emergency Act – what would?
Ontarians have a right to hear the Premier's response to those accusations, in his own words from his own mouth.
It's time for some honesty and accountability. Your move, Mr. Ford."
-30-