For more information, please contact
Cecilia Stuart
The Ford Government is building a false narrative that we have to make a choice between housing and protecting our environment
October 25, 2022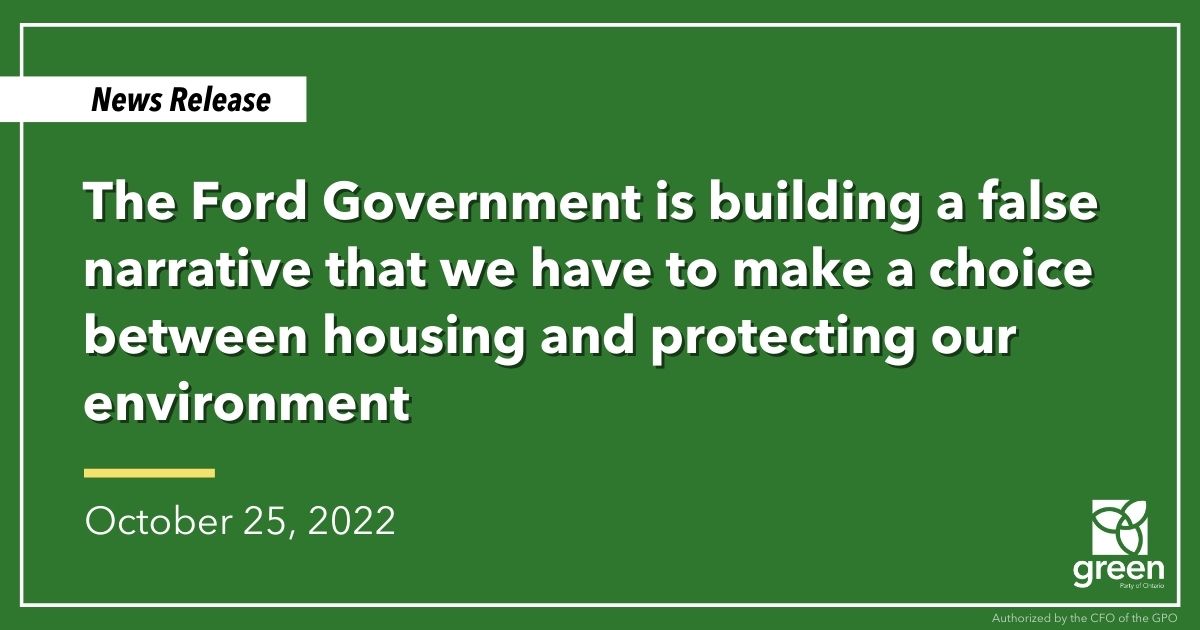 TORONTO — Ontario Greens leader and MPP Guelph, Mike Schreiner, released the following statement in response to the province's housing bill, More Homes Built Faster Act.
"A year and a half ago the Ontario Greens put forward a masterclass housing plan that didn't compromise our environment and showed how the province could solve the housing crisis.
We can and must build the right kind of housing in the right places. Greens are ready to work across party lines to achieve this.
But it makes no sense to risk putting people's homes in harm's way by weakening the ability of Conservation Authorities to protect people's homes from flooding.
Addressing the housing affordability crisis does not mean we have to unleash expensive sprawl across this province.
That is why I've been a strong advocate for ending exclusionary zoning – and the government's decision to finally allow triplexes as of right is a good move – but it should have gone further to include fourplexes.
And if they truly wanted to build deeply affordable housing, they would have committed to investing in affordable non-profit and co-op housing.
This bill also fails to address domestic speculation in the housing market. Speculation is speculation. And the government must address the resident and non-resident speculation that is driving up the price of housing.
I will continue to push the government for solutions that adequately address the housing crisis and defend the environment that protects us."
-30-