For more information, please contact
Cecilia Stuart
Honouring those slain while protecting and serving others
October 20, 2022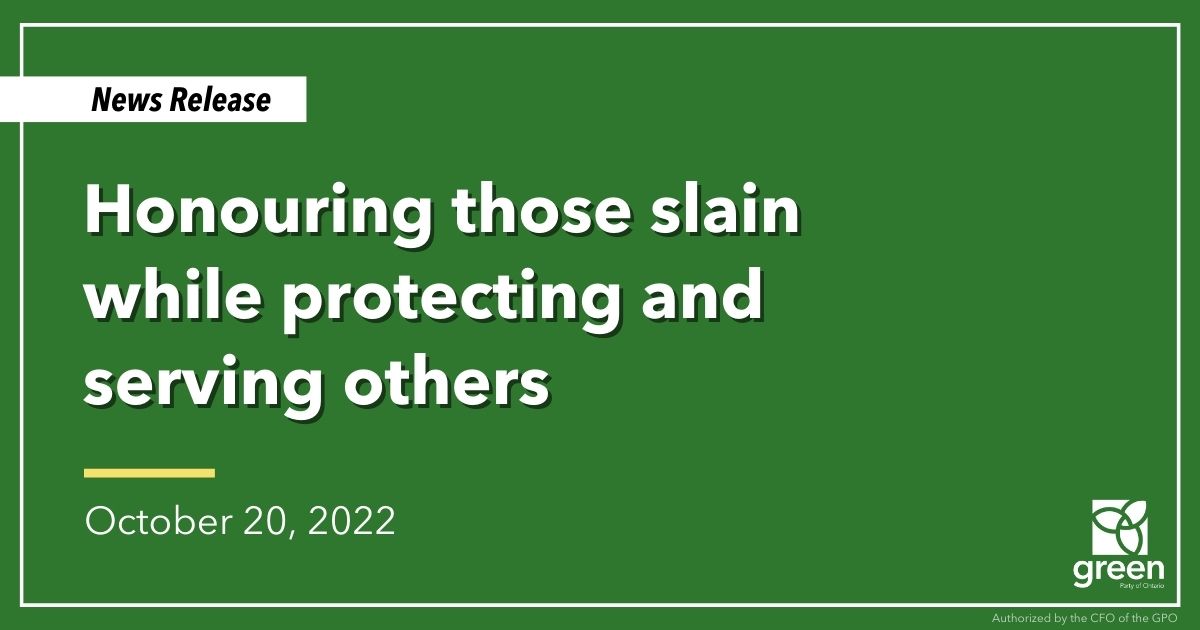 TORONTO — Ontario Greens leader and Guelph MPP, Mike Schreiner, released the following statement.
"Today we pause to remember, mourn and celebrate the two South Simcoe Police Service officers, Constables Russell and Northrup, who lost their lives in the line of duty.
The recent tragic deaths of officers across Ontario have shaken the policing community, highlighting the dangers they face every day in serving their communities.
The incidents also shed light on the need to provide mental health supports and services for officers.
My heart goes out to their family members, friends, and colleagues. I offer my sincerest condolences."
-30-