For more information, please contact
Cecilia Stuart
Ford government is spoiling for a fight with education workers – that's the last thing students need
October 7, 2022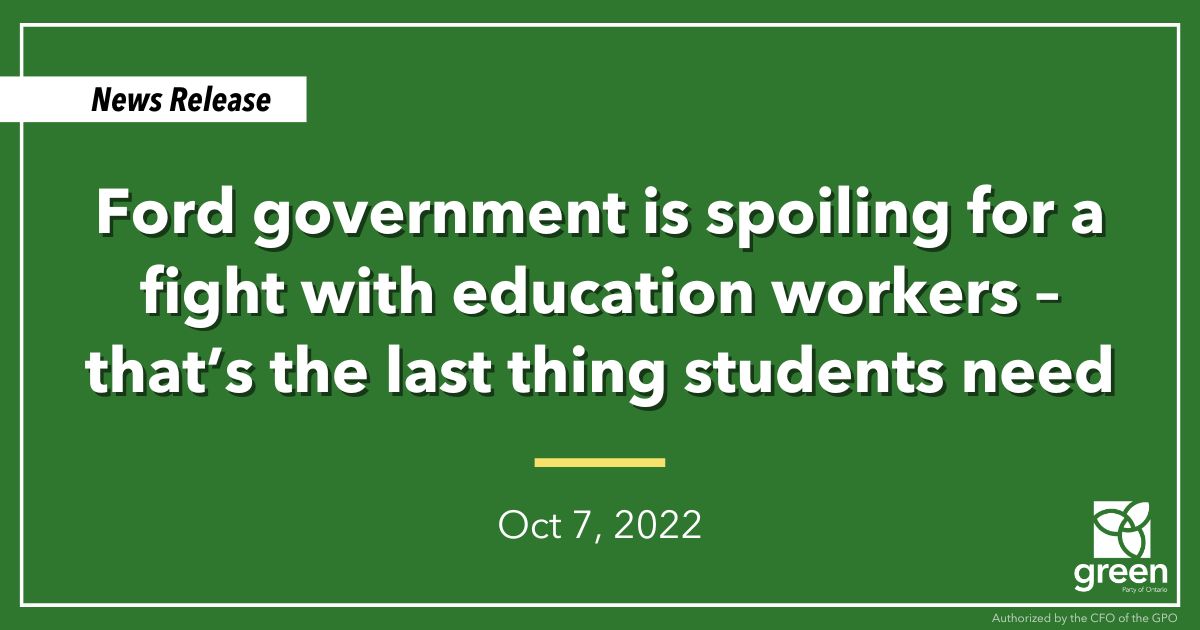 TORONTO — Ontario Greens leader and MPP for Guelph, Mike Schreiner, released the following statement in response to Minister Lecce's tweet pitting parents against education workers.
"First, Doug Ford threatens education workers by saying, 'don't force my hand.' Now Minister Lecce has jumped on the bully bandwagon, demonising workers and pitting parents against the people who care for their kids.
After two years of disruptions, the Ford government has done nothing to ensure the return to the classroom goes smoothly for students, teachers and education workers.
The Minister must stop trying to score political points with these confrontational social media posts.
The government should do its job – work with education workers and their unions in a respectful bargaining process that delivers the best outcome for students and families."
-30-