For more information, please contact
Cecilia Stuart
Efficiency and renewables, not gas, are the answer to Ford's energy woes
October 7, 2022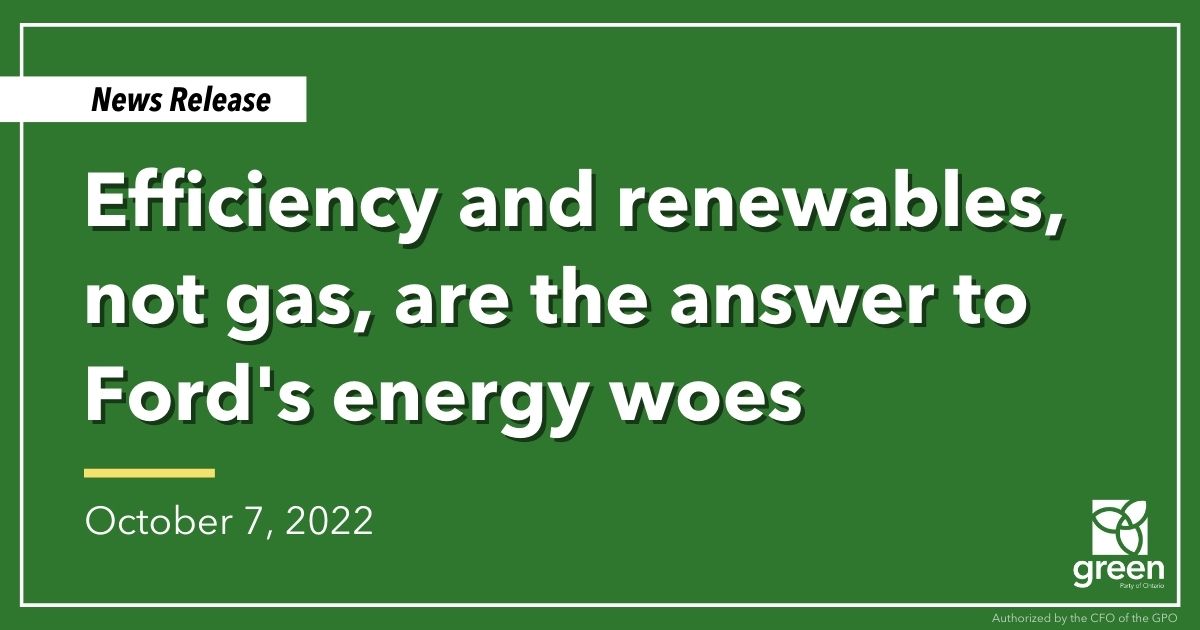 TORONTO — Ontario Greens leader and MPP for Guelph, Mike Schreiner, released the following statement in response to a report from the Independent Electricity System Operator (IESO) recommending more gas-powered generation to meet an expected energy supply crunch."Doug Ford has badly mismanaged the province's electricity supply - and now people will pay the price in higher bills and more pollution.
The Ford government's reckless cancellation of hundreds of renewable energy contracts and successful energy efficiency programs cost us millions.
Now the province faces an energy crunch that has left the government scrambling to avoid possible brownouts.
Instead of embracing clean, low-cost wind and solar, Ford is ramping up gas plants and undermining climate solutions.
It's time for the Premier to admit that his short-sighted, anti-climate agenda is hurting people and the province's economy.
Ontario Greens call on the government to act immediately to roll out low-cost renewable energy projects and ambitious efficiency programs to help people and businesses save money by saving energy.
It will attract new industries, create tens of thousands of new jobs and give Ontario a strong foothold in the booming climate economy."
-30-