For more information, please contact
Cecilia Stuart
Greens call on Ford to reinstate incentives for building retrofits
October 4, 2022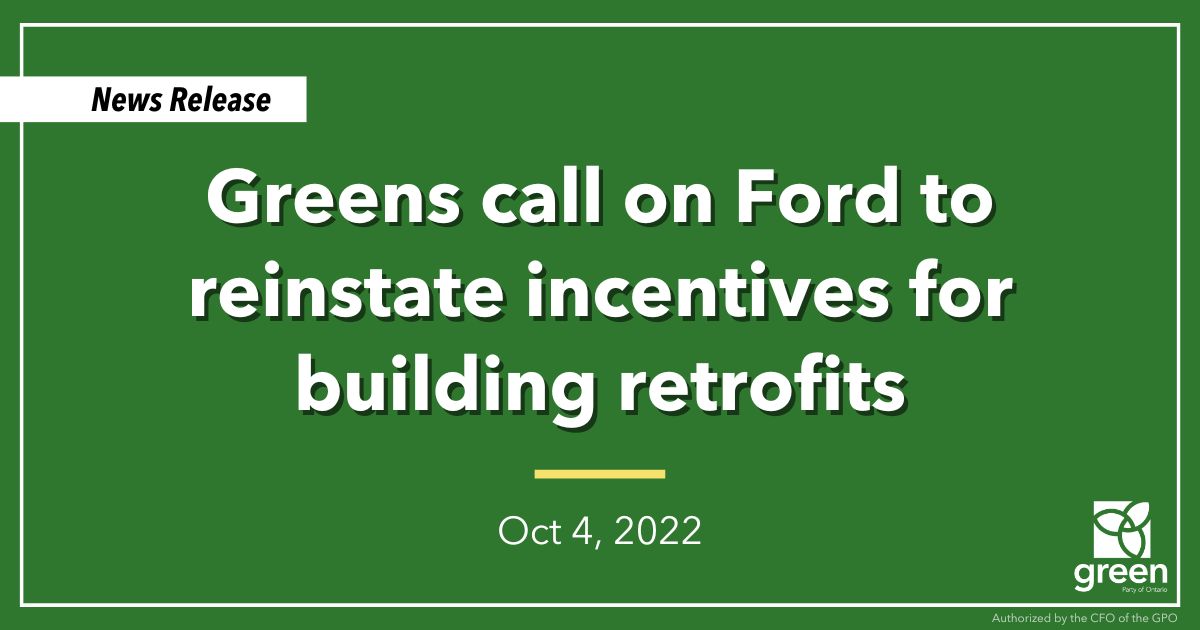 TORONTO — Ontario Greens leader and MPP for Guelph, Mike Schreiner, released the following statement in response to Energy Minister Todd Smith's announcement of new funding for energy efficiency programs.
"This program is woefully inadequate to address the climate crisis and the electricity shortage Ontario faces.
A small incentive targeting a select group of homeowners, disguised as an energy efficiency program, fails to make up for the efficiency programs Ford cancelled four years ago.
While any investment in energy efficiency is welcome, the big savings people need are through the kinds of building retrofit programs Ford axed.
A comprehensive building retrofit program is the most cost effective way to help people and businesses save money by saving energy, while reducing climate pollution and electricity demand.
Ontario Greens call on the government to reinstate incentives that will create hundreds of thousands of new jobs by retrofitting 40 per cent of existing homes and workplaces to net-zero by 2030 and 100 per cent by 2040.
People will save money by saving energy and this government will be taking its first meaningful action to address the climate emergency."
-30-