For more information, please contact
Cecilia Stuart
Students will suffer as government short-changes education workers
October 3, 2022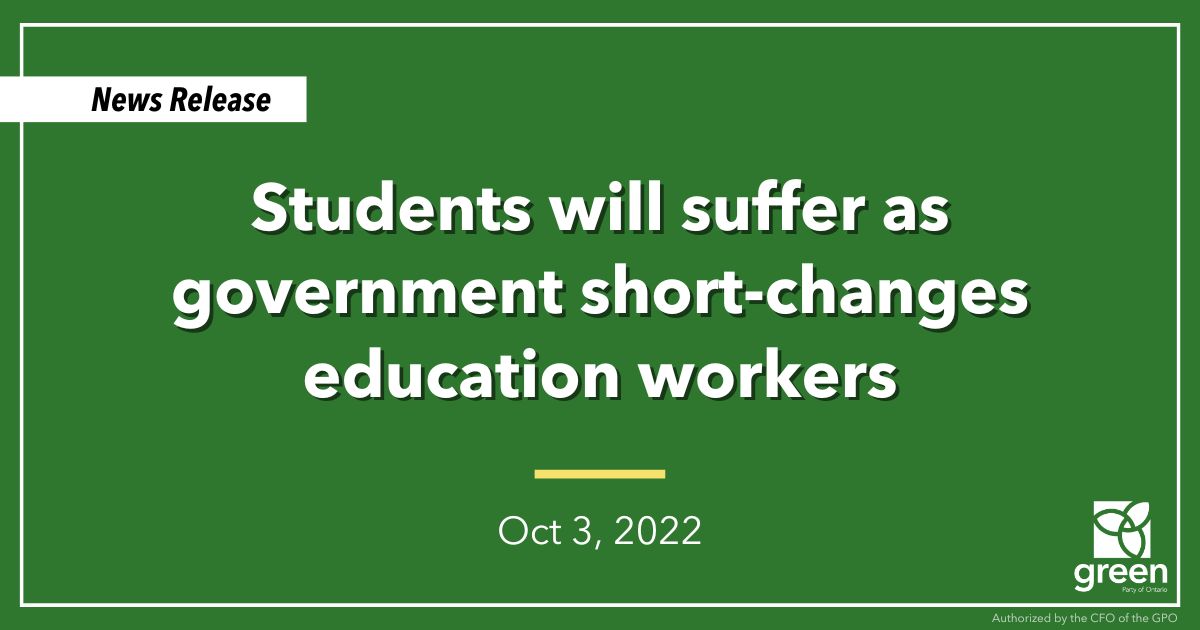 TORONTO — Ontario Greens leader and MPP for Guelph Mike Schreiner released the following statement in response to the announcement that education workers have voted overwhelmingly in favour of job action amid current contract negotiations with the province.
"Once again Premier Ford and Minister Lecce are failing Ontario's students.
The government promised a safe, stable learning environment for students returning to school this fall.
Instead, the province has delivered staff shortages, crowded classrooms, and now a threatened strike by education workers.
Education workers have a right to decent wages and working conditions negotiated through a fair bargaining process
The government's refusal to budge from the wage-cap mentality of Bill 124 threatens further disruption for students.
Retaining properly funded educational support workers and experienced, committed teachers are fundamental to a quality education system that puts students first."
-30-