For more information, please contact
Cecilia Stuart
Greens call for fair bargaining with education workers
September 6, 2022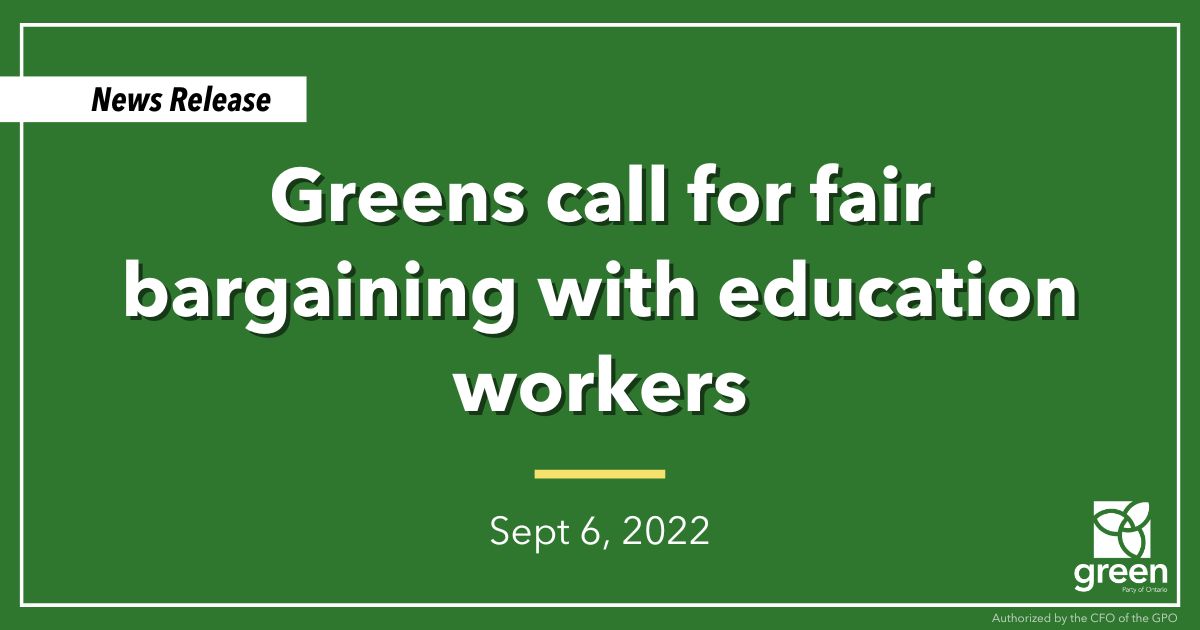 TORONTO — Ontario Greens Leader Mike Schreiner today released the following statement as students across Ontario head back to classrooms for the new school year."After two years of pandemic disruption, the Ford government must now ensure that Ontario students can finally enjoy a stable learning environment.
That means avoiding unnecessary labour confrontation by ensuring that education workers have the right to a fair collective bargaining process.
The government must stop attempting to score political points on social media that undermine the collective bargaining process.
Retaining experienced and committed teachers and properly funding educational support workers are fundamental to a quality education system that puts students first.
Greens call on the government to launch an independent review of Ontario's education funding formula so that it truly reflects student needs.
The formula should be reviewed every five years to include adequate funding for ESL grants, special education assistants, consellors and other supports so that all students have equitable access to learning and school activities."
-30-