For more information, please contact
Cecilia Stuart
About Mike
Mike Schreiner, Leader of the Green Party of Ontario and MPP for Guelph, is the first Green MPP elected to the Ontario Legislature in 2018.
Mike Schreiner will fight to get climate on government agenda
June 29, 2022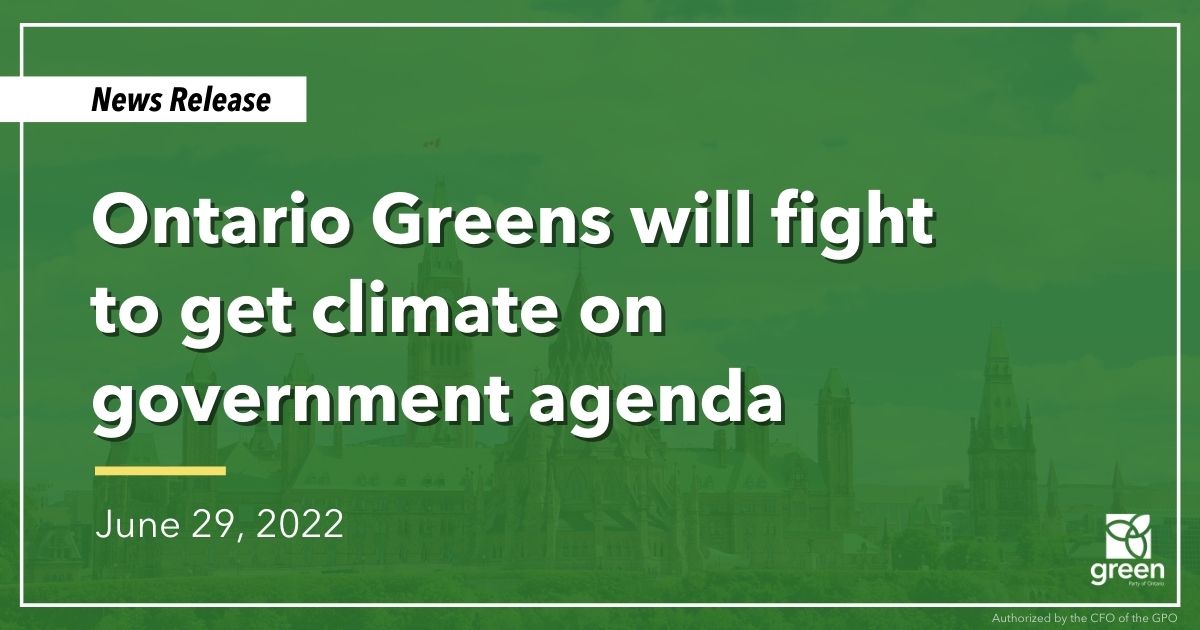 QUEEN'S PARK — Ontario Greens Leader Mike Schreiner made the following statement on the day of his swearing in ceremony:
"This government's actions over the past four years have signalled loud and clear that fighting the climate crisis is not a priority for them.
We simply cannot continue down the path of dismantling environmental protections and increasing climate pollution by building new highways and ramping up gas plants.
Having a Green at Queen's Park is key to holding this government accountable and to ensure that we don't go backward on the biggest crisis of our generation.
I am so grateful that the people of Guelph have once again given me the honour and responsibility to fight for a better future and a healthy planet for our children and grandchildren.
I am looking forward to being a voice for Guelph and for all of the people across the province advocating for real climate action."
-30-