For more information, please contact
Cecilia Stuart
It's time to get serious about decriminalizing drugs in Ontario
May 31, 2022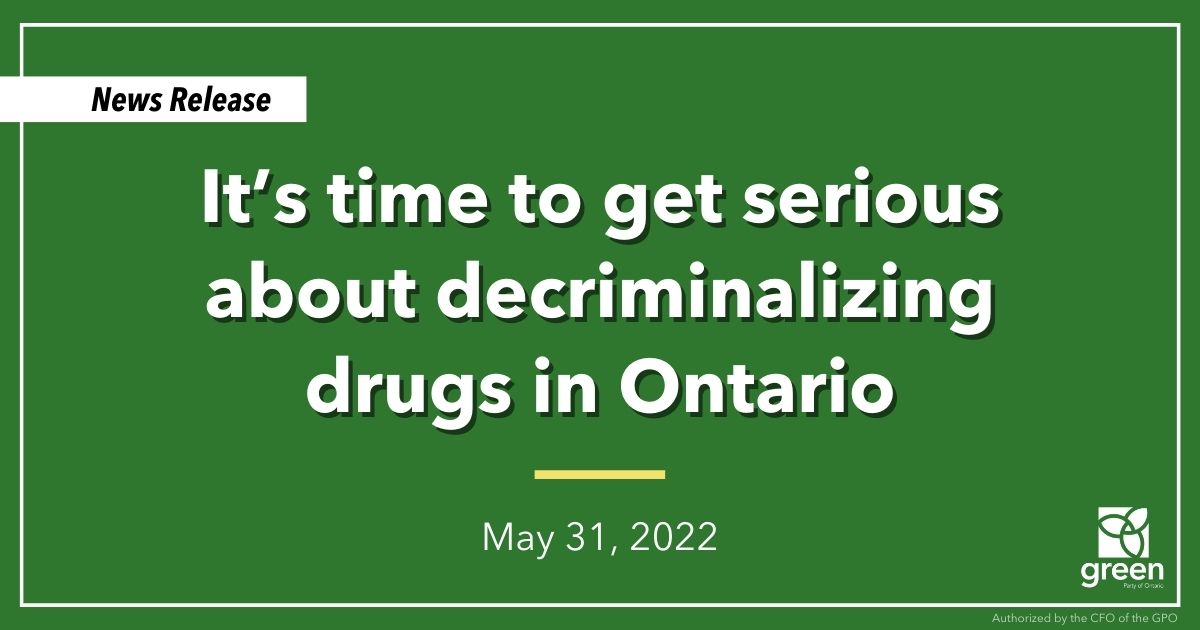 TORONTO — Ontario Greens Leader Mike Schreiner made the following statement in response to news that British Columbia will decriminalize small amounts of illicit drugs:
"Ontario needs to urgently get moving on decriminalizing drugs.
There is an addictions and drug poisoning crisis raging in Ontario and tragically the pandemic has made it worse.
Ontario Greens will work with the federal government to fast-track the decriminalization of drugs and start reallocating funding from the criminal justice system to mental health care services.

This is a sound, evidence-based policy that would keep people out of prison, save money, and most importantly, save lives.
It's a key step to building a more caring, safe and healthy province."
For more information: gpo.ca/mentalhealth
-30-