For more information, please contact
Cecilia Stuart
Doug Ford's anti-climate agenda is hurting Ontario's economy
May 26, 2022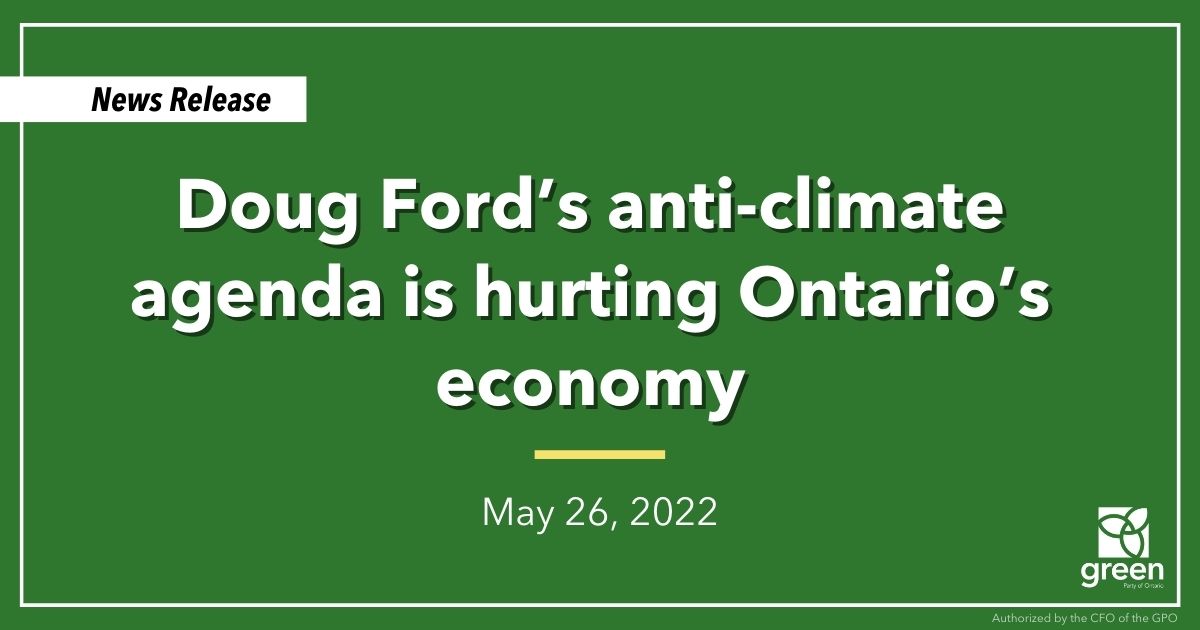 WINDSOR — Ontario Greens Leader Mike Schreiner made the following statement in response to news that Windsor is losing out on a $2.5-billion LG Chem plant because of limited electricity supply:
"Doug Ford's anti-climate agenda is hurting Ontario's economy.
His hostility to renewable energy means that Windsor will miss out on a $2.5-billion investment from LG Chem and 1,500 jobs due to insufficient electricity supply.
When it comes to the jobs of the future, Doug Ford is closed for business.
Ontario is losing out on investments and jobs because of Doug Ford's devotion to expensive and climate-polluting fossil fuels. He scrapped over 750 renewable energy contracts, costing taxpayers $250 million, and cancelled successful electricity conservation programs in 2019.
Ontario Greens will double Ontario's electricity supply with renewables and storage, attract new industries, create good, green jobs and make the province a global leader in the new climate economy."
For more information: gpo.ca/climate
-30-