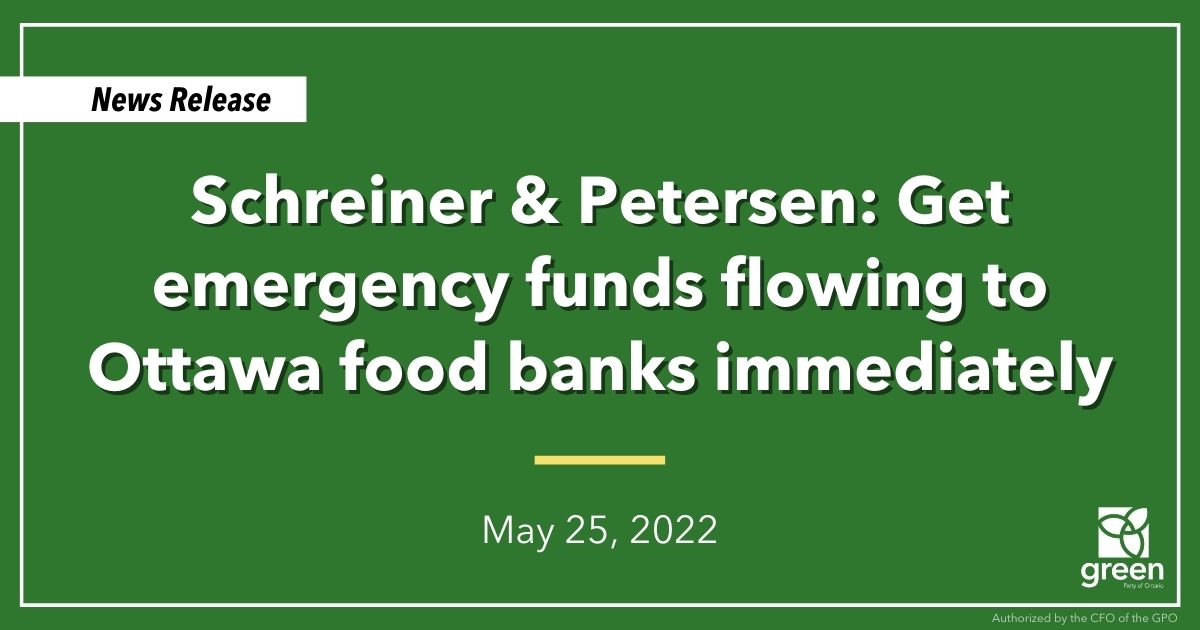 OTTAWA– Ontario Greens Leader Mike Schreiner and candidate for Orléans Michelle Petersen made the following statement on food banks in Ottawa:
"Many homes in the Ottawa region are now on day 5 without power. Their groceries have gone bad, people and families are without food.
Many grocery stores are out of stock, shelves are empty, and it's putting enormous strain on food banks in the Ottawa region, which have already been experiencing an unprecedented spike in demand with family's struggling to put food on the table amid skyrocketing grocery prices.
That's why Ontario Greens are calling for emergency action to get emergency funds flowing to Ottawa food banks immediately.

The devastating storm that tore across southern and eastern Ontario on Saturday is a clear example of the impact of the climate emergency on our food supply.
Climate change is making life more expensive. So many people are already struggling to put food on the table, and this climate-fuelled storm is making things even harder.
We need to act now on climate and shore up Ontario's food security by protecting farmland and investing in local food and farmers."