For more information, please contact
Cecilia Stuart
Ontario Greens call for immediate funds for storm-hit small businesses
May 24, 2022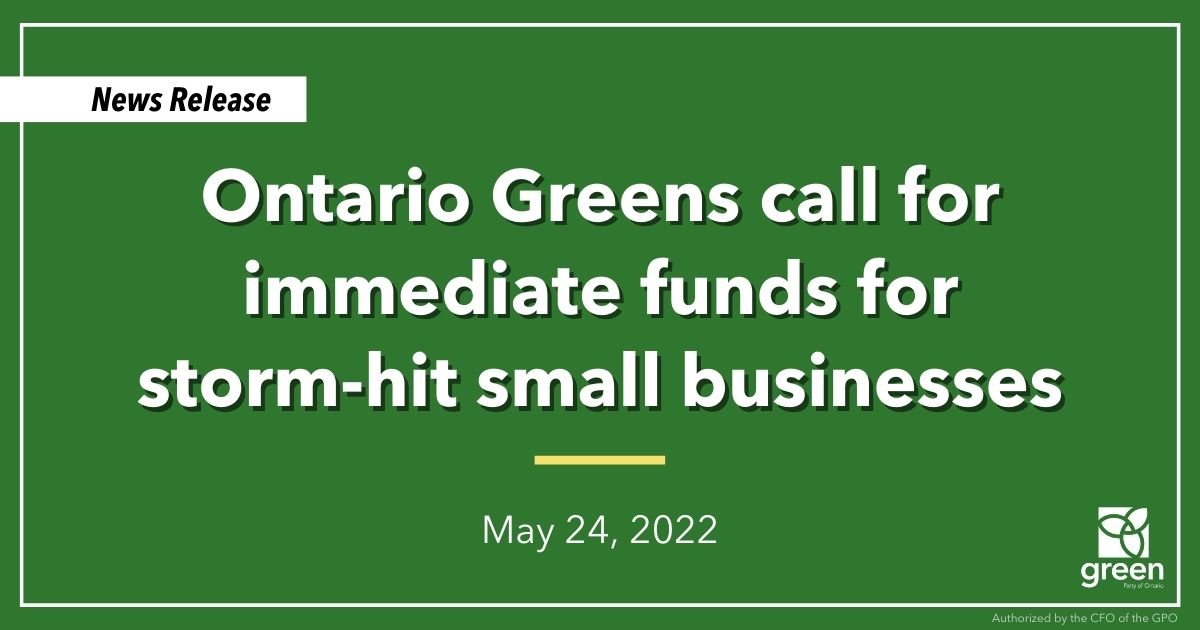 GUELPH — Ontario Greens Leader Mike Schreiner made the following statement on impacted small businesses in the Ottawa and eastern Ontario region:
"So many small businesses across Ottawa and eastern Ontario are still without power.
Goods are going bad in fridges and freezers, hitting small business owners hard in their wallets.
Many small businesses were already hanging on by a thread after 2 years of lockdowns. They need support.
That's why the Ontario Greens are committed to the immediate delivery of an emergency grant to support impacted small businesses and help them recover from this devastating storm."
-30-