For more information, please contact
Cecilia Stuart
Ontario Greens call for immediate emergency support for storm-damaged communities & announce $2B/year Climate Adaptation Fund for municipalities
May 23, 2022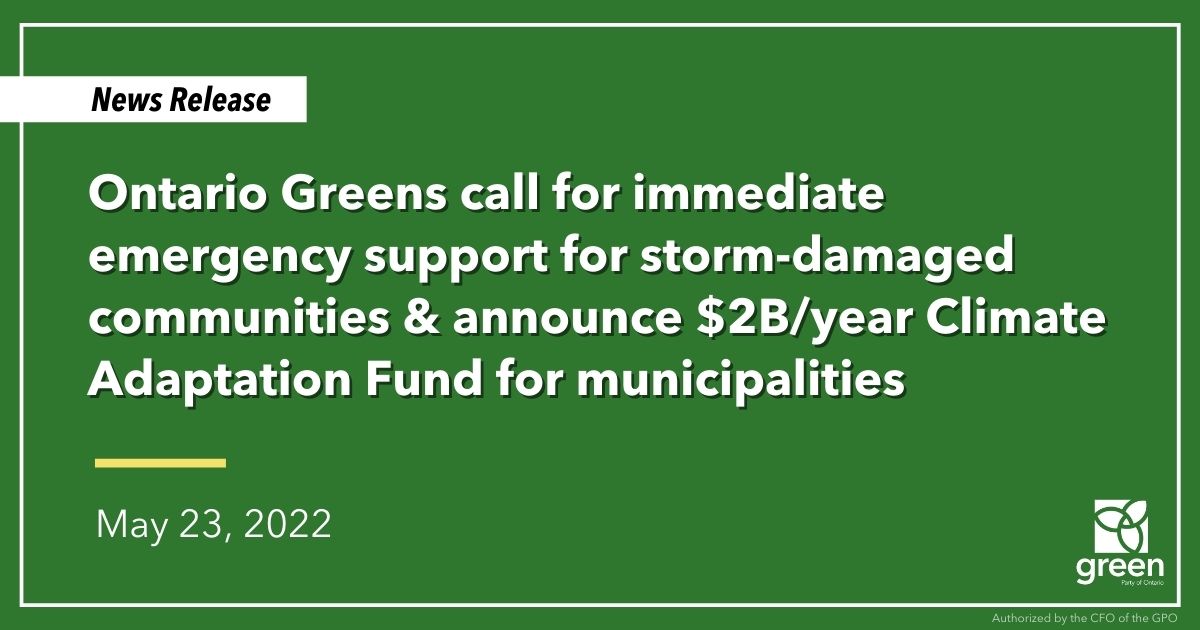 GUELPH — Today, Ontario Greens Leader Mike Schreiner called for immediate emergency support for damaged communities in the aftermath of Saturday's severe storm. More than 200,000 people are still without power, and multiple municipalities have declared states of emergency.
"The impacts of Saturday's storm are severe and far reaching, especially for eastern Ontario," Schreiner said. "We need to get support to these hard-hit communities immediately."
"That is why Ontario Greens are calling to make sure immediate emergency support for storm-damaged communities is available as needed."
Ontario Greens will also create a $2B/year Climate Adaptation Fund to support municipalities with green and resilient infrastructure to better withstand the impacts of climate change like Saturday's storm.
"Saturday's devastating storm is another harsh example of the severe impacts of the climate emergency," Schreiner said. "And as the climate emergency worsens, storms like these will only become more severe, frequent, deadly and costly."
"It's now or never for climate action. We need to crush climate pollution and work together to make our communities more climate-resilient."
-30-