For more information, please contact
John Chenery
Ontario Greens are leading the way on protecting the Greenbelt
May 5, 2022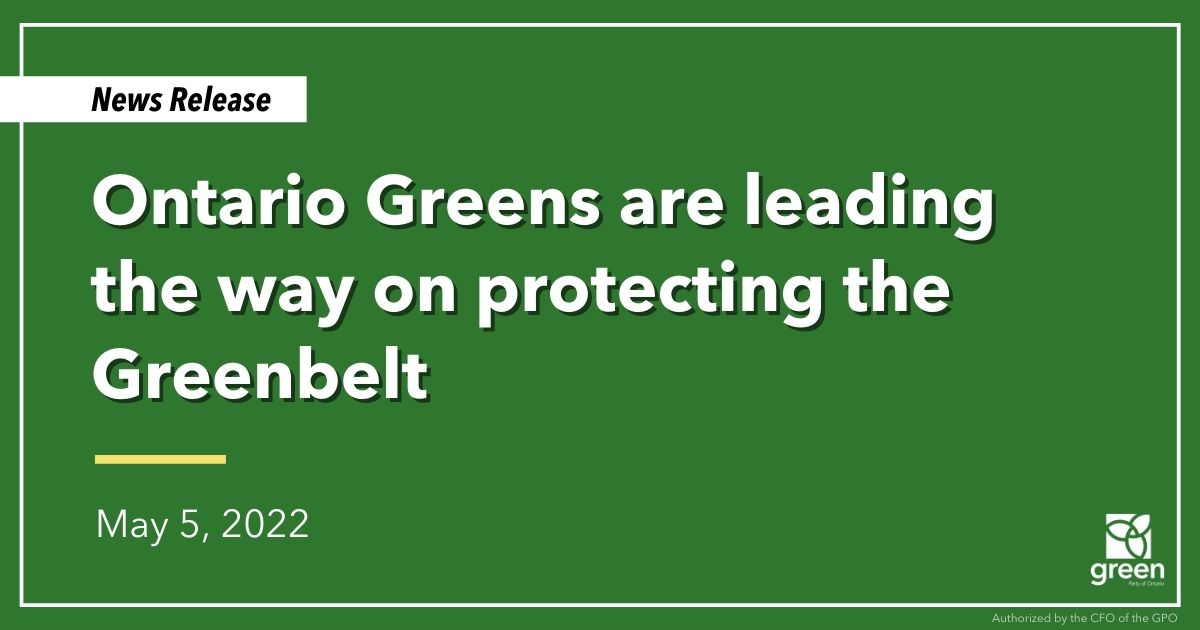 TORONTO — Mike Schreiner made the following statement on Highway 413 and protecting the Greenbelt:
"Ontario Greens will protect the Greenbelt. We will:
Cancel Highway 413 and create a dedicated truck lane on the 407 which will save money and keep the flow of goods moving
Make all new highways through the Greenbelt illegal by amending the Greenbelt act
Double the size of the Greenbelt with a Bluebelt of protected waterways
I was the first MPP at Queen's Park to come out against Highway 413 and I've been leading the charge in mobilizing the community movement against the climate disaster highway.
When it comes to protecting the Greenbelt and the environment, actions speak louder than words.
The Liberals won't oppose Doug Ford's Holland Marsh Greenbelt highway, and along with the NDP voted in support of election gimmicks like the licence plates stickers that will increase car usage and sprawl.
Greens will continue to lead the way on protecting the Greenbelt while the other parties try and play catch up."
-30-