For more information, please contact
John Chenery
Michelle Angkasa nominated as Ontario Greens candidate in Mississauga—Erin Mills
May 2, 2022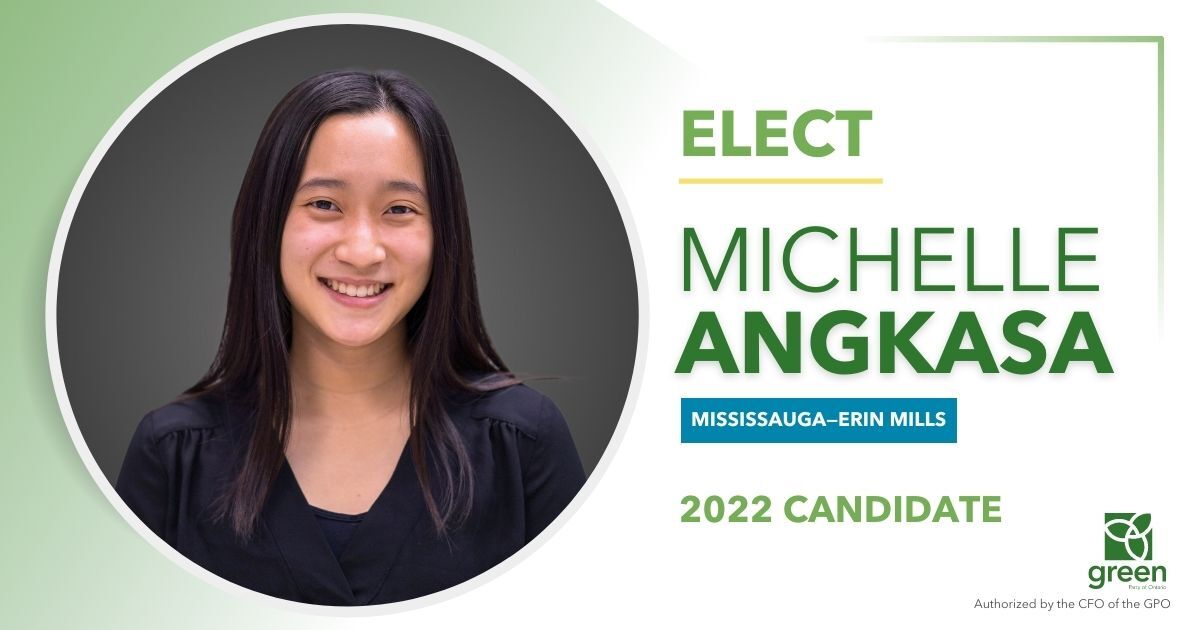 MISSISSAUGA — The Green Party of Ontario is proud to announce that Michelle Angkasa has been nominated as its candidate for Mississauga-Erin Mills ahead of the 2022 provincial election.
"Ontario needs stronger, more collaborative voices in government who will advocate for intersectional and equitable change," Angkasa said."An economically, socially, and environmentally sustainable future for the province is possible, and this election is a critical moment to push for the bold action we need."
"Michelle is a natural organizer and will help bring a much-needed youth and diverse perspective to Queen's Park," Ontario Greens Leader Mike Schreiner said. "They're committed to building a more equitable Ontario where everyone's voice is heard."
From their years of organizing with youth-led groups like Our Time and Future Majority, Angkasa knows that housing affordability, mental healthcare access, and the climate crisis are pressing issues for youth across Ontario — but progress towards real, lasting solutions has been slow and insufficient.
"I'm ready to roll up my sleeves and work to find real solutions to these old problems," Angkasa said.
Angkasa is a first-generation immigrant of Chinese and Indonesian descent raised in Mississauga. They are a third-year Environment and Business student at the University of Waterloo.
-30-