For more information, please contact
Cecilia Stuart
Guelph General Hospital funding a huge win for Guelph
May 2, 2022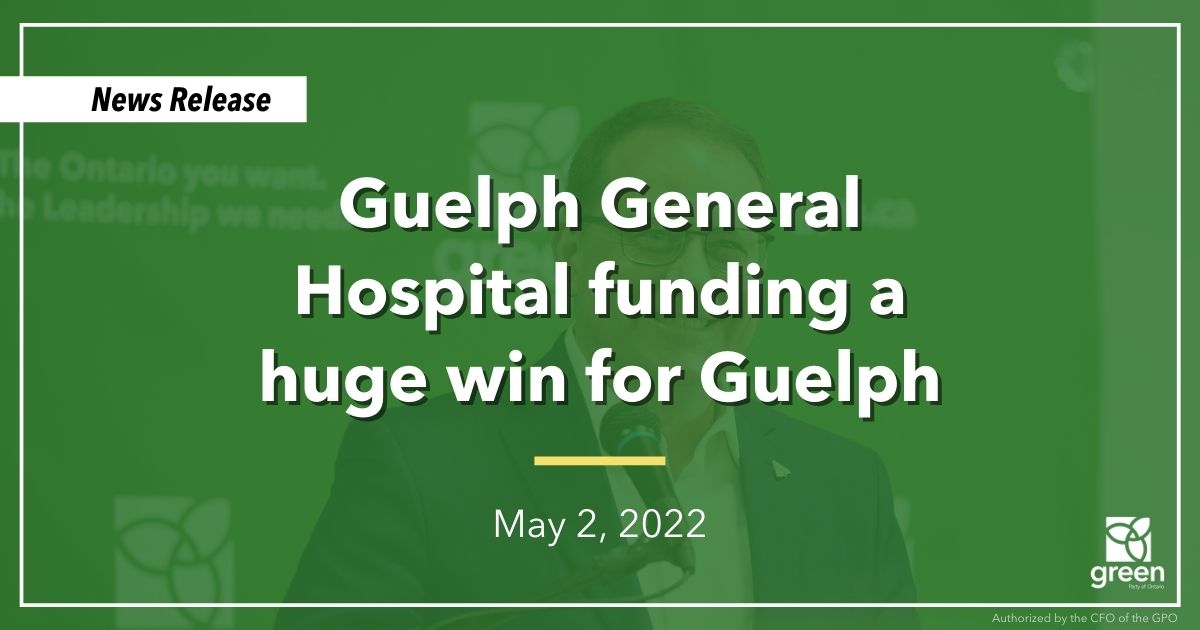 TORONTO — Ontario Greens Leader and MPP for Guelph Mike Schreiner made the following statement in response to the $15 million investment Guelph General Hospital received from the Ontario government to expand its emergency department:
"Today's announcement is a huge win for the people of Guelph.
This much-needed funding will help Guelph General Hospital continue its quality, efficient and effective administration and patient care. This funding announcement is a credit to the team at Guelph General who put forward a compelling case for expansion.
I've been pushing for this funding for years. It's been a core issue for me at Queen's Park ever since I was elected MPP for Guelph in 2018, and it's good news that the funding has finally come.
The COVID-19 crisis in our hospitals proved just how untenable hallway healthcare is. As one of the fastest growing cities in Ontario, Guelph needs the government's support to ensure our hospital is well-funded so the people of Guelph can access the quality health care they need and deserve.
I will keep fighting to continue to deliver on important public health-care and hospital funding so we can keep building a healthier and more caring Guelph."
-30-