For more information, please contact
John Chenery
Carolina Rodriguez nominated as Ontario Greens candidate in Newmarket-Aurora
May 2, 2022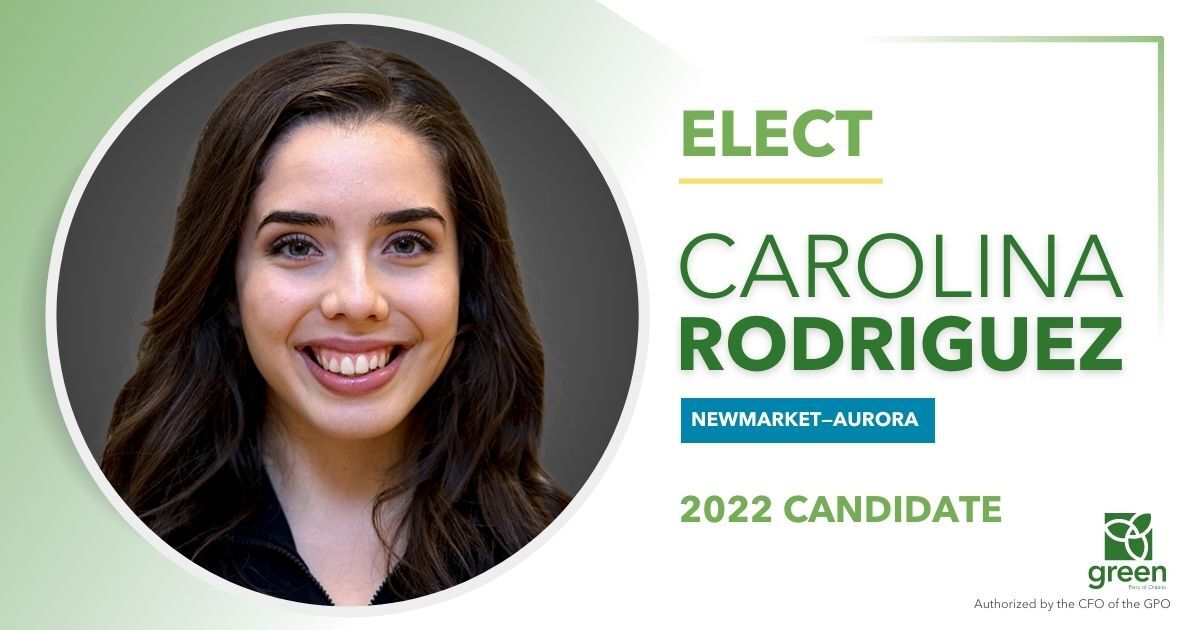 NEWMARKET — The Green Party of Ontario is proud to announce that Carolina Rodriguez has been nominated as its candidate for Newmarket-Aurora ahead of the 2022 provincial election.
Rodriguez is currently an Environmental Governance major at the University of Guelph.
"I believe that representation from all ages and experiences is needed to drive change," Rodriguez said.
"Carolina exemplifies the power and drive of youth in her community," Ontario Greens Leader Mike Schreiner said. "If we want real, lasting change, we need to give more young voices a platform so we can build a greener and caring Ontario not just for now, but for generations to come."
Rodriguez is committed to standing steadfast for people and nature and to building a prosperous, equitable, safe, healthy, and fair Ontario.
-30-