For more information, please contact
Cecilia Stuart
Thomas Yanuziello nominated as Ontario Greens candidate in Etobicoke—Lakeshore
April 29, 2022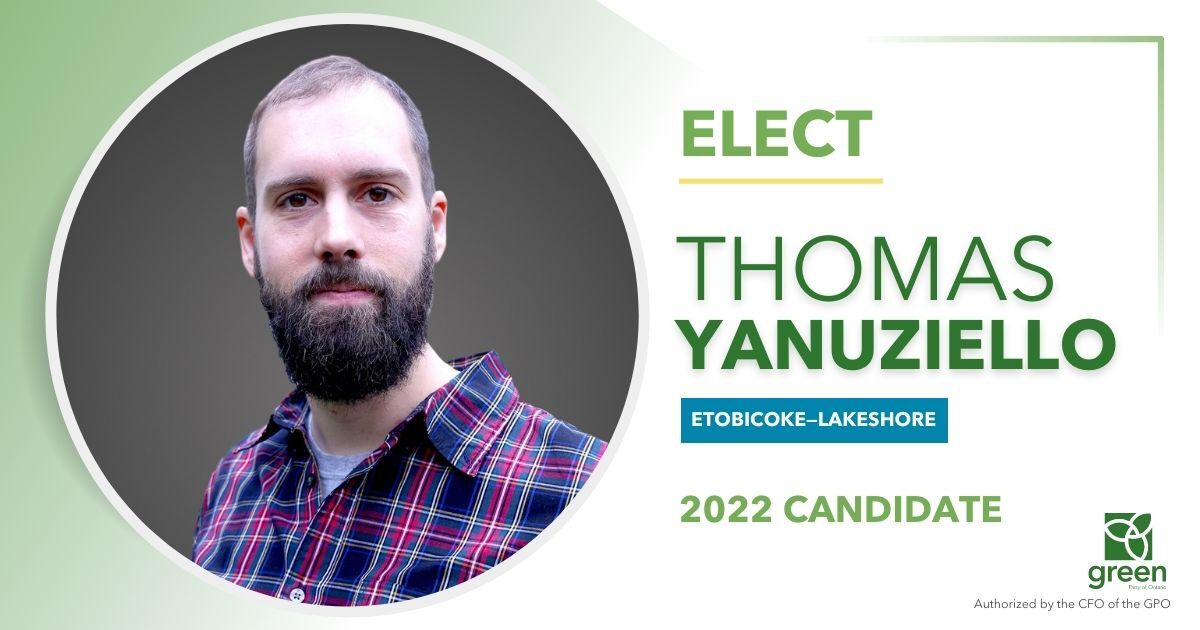 TORONTO — The Green Party of Ontario is proud to announce that Thomas Yanuziello has been nominated as its candidate for Etobicoke-Lakeshore ahead of the 2022 provincial election.
Yanuziello is an Autonomous Vehicle Operator and is directly involved in driving the future of Ontario's electric commercial vehicle industry. He envisions a prosperous and healthy future for Etobicoke–Ontario.
"I want to help build a future where everyone can afford a home in the community they work in, powered by clean energy, with clean water and breathable air," Yanuziello said. "A future where fresh produce is grown locally and where everyone has access to affordable mental and physical health care."
"Thomas is on the frontlines of the green transition," Ontario Greens Leader Mike Schreiner said. "He knows what it's going to take to build a greener, cleaner and healthier Ontario for all."
Having lived in various towns and cities across the province, Yanuziello always looks for opportunities to volunteer and help his local community. He holds a B.A. from the University of Windsor.
-30-