For more information, please contact
John Chenery
Ostap Soroka nominated as Ontario Greens candidate in Don Valley North
April 29, 2022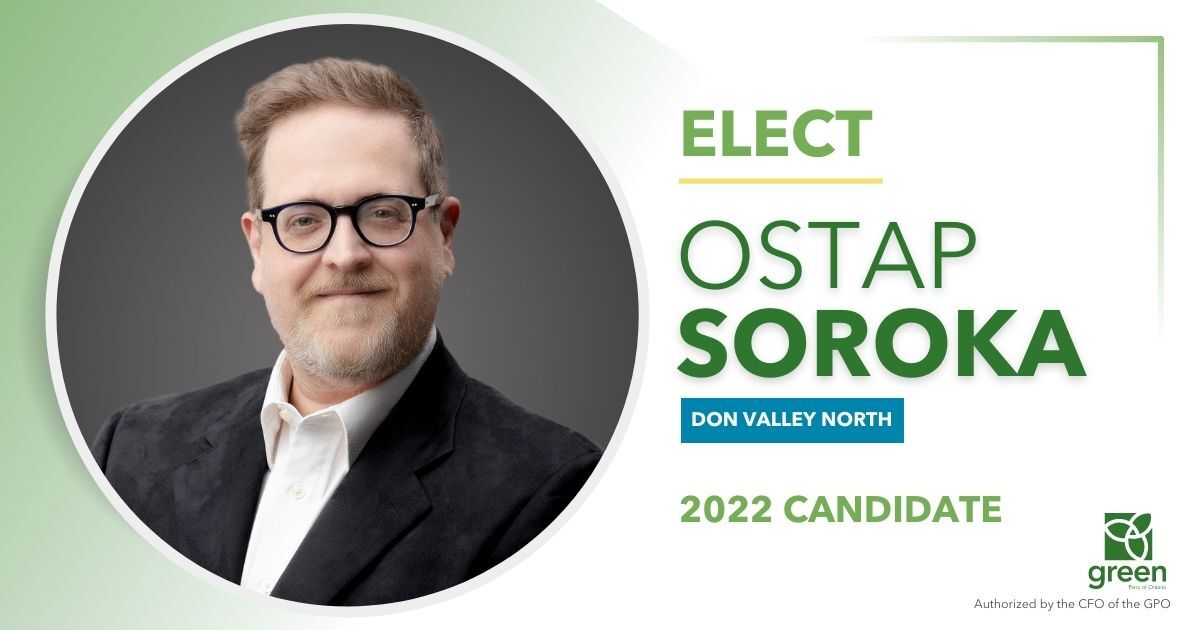 TORONTO — The Green Party of Ontario is proud to announce that Ostap Soroka has been nominated as its candidate for Don Valley North ahead of the 2022 provincial election.
A proud Ukrainian-Canadian, Soroka has lived in the Don Valley for a decade. He is a post-secondary educator in English and communications skills and an active volunteer, dedicating his time to the Multicultural History Society of Ontario, the Escarpment Biosphere Conservancy, Fair Vote Ontario, and Progress Ontario.
"Ontario Greens are the only party with a real plan to effectively address the economic, social, equity, and environmental issues facing the residents of Don Valley North," Soroka said.
"Ostap puts community first," Ontario Greens Leader Mike Schreiner said. "He's actively engaged in his community as a volunteer, has a real connection with local residents and understands the challenges they face."
In light of the current crisis in Ukraine, Soroka is working with Translators Without Borders to translate and relay essential information to Ukrainian refugees in French and English-speaking countries.
-30-